We are a premier designer and manufacturer of Custom Tap Handles, Beer Tap Handles, LED signs, and Point-of-Sale products for the craft beer and beverage industry. Beginning with materials like metal, wood, plastic, and poly-resin urethane, your tap handle is carefully crafted and hand painted into the masterpiece that represents your brand identity and engages your customers. It is also our pleasure to offer unlimited Point-of-Sale solutions so your brand leaves a lasting impression on the world of craft beer. We drive every project from conception to delivery.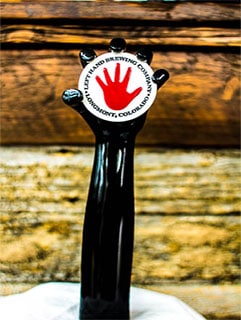 Your custom tap handle begins with a creative brainstorm, as establishing the details of your brand and vision will help us map out the best plan for you.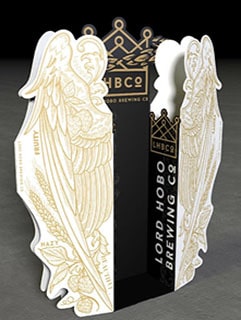 It is our duty & pleasure to offer fully custom, unlimited Point-of-Sale solutions so your brand message leaves a lasting impression on the world of craft beer.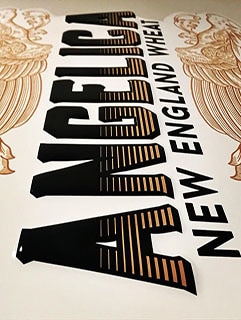 Custom Beer Tap Handle Design Services that allow you to turn your tap handle vision into a reality. We will help you engineer a tap handle design that reflects your beer in the best way.
We connect consumers to your product and build allegiance to your brand.
Branding & Design Goals
Materials & Dimensions
Volume & Budget
Delivery Strategy & Logistics
Permanent Floor Displays – Wood, Wire, Metal
Temporary Displays – Corrugate Case Stackers
Lighted Signage – LED and Neon
Unlit Signage – Tin Tackers, Vinyl Banners, Barrel Heads
Engineering Custom Design Ideas To Life
High Quality Tap Handle Designs


Design In All Shapes, Sizes, and Materials


Free Design Consultation!
We Will Help Bring Your Design Ideas To Life.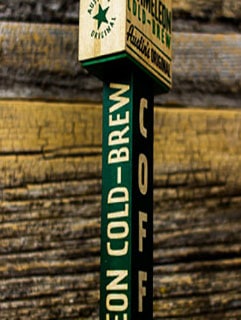 Custom wood tap handles provide a natural, clean look that can be customized to draw your customers in at the point-of-sale.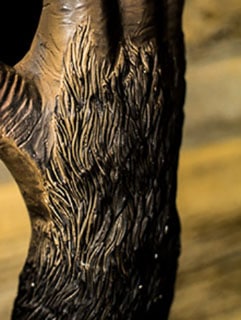 Custom poly resin urethane tap handles are ideal for complex shapes, detailed characterization and overall figural designs.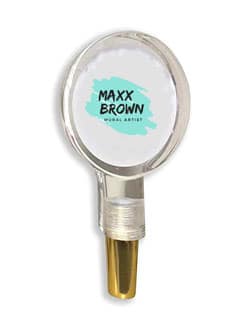 At larger quantities, custom injection molded tap handles are a very efficient production method.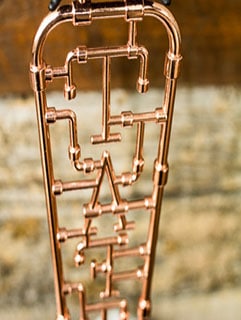 Our production facility is able to laser cut, engrave, paint, decal and finish the material to transcend its state to your beer brand.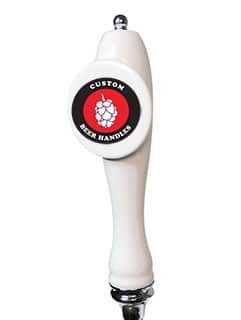 The best method to create a custom ceramic or porcelain tap handle begins by making a poly resin urethane mold.
We can use wood, metal or poly resin urethane to create your wine tap handle with pristine finishing to mirror your brand or bottle.
Hear What Our Clients Have To Say.
We ordered custom "monkey hand" tap handles for our tap wine through Custom Beer Handles. We love them! Great quality, very unique and always a talking point with our customers at Infinite Monkey Theorem. We would definitely recommend! 
Jessica was great to work with. She was always available and responded to email or calls right away. And she was great about listening to our ideas and incorporating them into the initial design process, and showing us multiple design ideas to help us make our final decision. We are very happy with our new tap handles and excited to see them out at bars and restaurants with a design that highlights our brand.
In our time working together, Jessica has produced hundreds of point of sale floor displays as well as LED signs that have been extremely well received by our retail accounts. While CBH Inc. might be most well know for manufacturing custom tap handles, their capabilities clearly extend far beyond that of craft beer.
Discover how our products will expand your business.