What is it about IPA's that excite craft beer drinkers? Our team of craft beer lovers at Custom Beer Handles has assembled a list of the best IPA's in 2018 brewed all over the US that push boundaries and break barriers. In a nutshell, we're announcing this list as the best IPA's that make craft beer lovers happy. Check it out this list, which is in no particular order, and let us know if you agree!
1.) Boomsauce
Lord Hobo Brewing Company
American Double/Imperial IPA, 7.8%
New England style IPA that will make your taste buds go BOOM!
Brewed in Woburn, MA
Website: https://lordhobobrewing.com/
2.) Superpower IPA
Comrade Brewing Company
American IPA, 7.3%
West coast style IPA with pine and grapefruit aroma
Brewed in Denver, CO
Website: https://comradebrewing.com/
3.) Blind Pig American IPA
Russian River Brewing Company
American IPA, 6.1%
Full-bodied, very hoppy, citrus, pine, fruity notes with nice dry, bitter finish!
Brewed in Santa Rosa, CA
Website: https://russianriverbrewing.com/
4.) Two Hearted Ale
Bells Brewing
American IPA, 7%
Hoppy with crisp finish and a floral aroma
Brewed in Kalamazoo, MI
Website: https://www.bellsbeer.com/
5.) Tropicália
Creature Comforts Brewing Company
American IPA, 6.6%
A balanced, soft, and juicy IPA
Brewed in Athens, GA
Website: http://www.creaturecomfortsbeer.com/
6.) Breakside IPA
Breakside Brewery
American IPA 6.8%
Light copper beer with big citrus, floral and tropical fruit aromas.
Brewed in Portland, OR
Website: https://www.breakside.com
7.) All Day IPA
Founders Brewing Company
American IPA, 4.7%
The name says is all!
Brewed in Grand Rapids, MI
Website: https://foundersbrewing.com/
8.) Daytime IPA
Lagunitas Brewing Company
American IPA, 4.65%
Perfectly balanced session IPA
Brewed in Petaluma, CA
Website: https://lagunitas.com/
9.) Duet IPA
Alpine Beer Company
American IPA, 7%
Pine. Citrus. Cedar.
Brewed in Alpine, CA
Website: http://alpinebeerco.com/
10.) Tempter IPA
Telluride Brewing Company
American IPA, 6.4%
Bold & balanced, just as one should be on the mountain.
Brewed in Telluride, CO
Website: https://www.telluridebrewingco.com/
Contact [email protected] for more information on this article or questions about our products: custom tap handles, beer tap handles and point of sale for craft breweries. #Sellmorebeer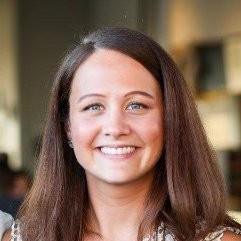 Jessica Pezzotti founded Custom Beer Handles with a mission to change the way craft breweries & beverage companies present their brand to the world. Her desire to disrupt the industry was rooted in a passion for branding and its relation to consumerism. Headquartered in Denver, Custom Beer Handles is now a leading designer and manufacturer of custom tap handles for craft breweries, wineries, coffee, and kombucha companies. The Taps Give Back Program that launched in 2018 donates a portion of the proceeds to charities and non-profit organizations on behalf of their clients. The on-tap phenomenon is just getting started and they are revolutionizing marketing for the craft beer and beverage industry. Last but not least, The Tory Burch Foundation selected Jessica as a 2018 Fellow, an elite program designed for women entrepreneurs nationwide. Cheers to that!