When choosing a beverage at a bar or restaurant, customers often look toward the establishment's tap handles for inspiration. If you want to improve the odds of those patrons choosing one of your products, you will need to ensure that your custom-designed tap handles are perfect. Fortunately, you can do just that by following these five easy tips:
Know Your Brand:
When creating custom beer tap handles or custom wine tap handles, you would be well-advised to spend plenty of time considering your brand and its place in the market. In particular, you should try to ask yourself the following questions:
What is my brand's story?
What sets my brand apart from my competitors?
How will customers remember my brand?
Once you have answered these questions, you can then decide if the artwork, logos, fonts, and colors that you would like to use for your tap handle designs are in keeping with the message that you would like to portray. If they are suitable, you can go ahead and send them over to our Design Team. However, if they are not a good fit for your brand's message, you may wish to make some edits or changes before finalizing your order.
Be Clear and Visible:
Your tap handles are your brand's main opportunity to speak to your potential customers at the point of purchase. As such, you must ensure that they show your logo clearly and are colored in a way that matches your overall brand aesthetic. Generally speaking, the best tap handle design is one that is on-brand and easy to see when customers are buying their drinks.
If you tend to switch out your flavors or styles on a seasonal basis, it may make sense to opt for a universal handle with an interchangeable decal, magnet, or resin topper. This option makes it easy to maintain brand consistency without needing to re-order new tap handles multiple times per year.
Avoid Sacrificing Functionality:
When developing the shape and form of your custom kombucha tap handles or custom nitro cold brew coffee tap handles, it is important to remember the functionality and durability of the product. If parts of your design are too thin or fine, they may break in the marketplace and make your beverage stand out from the crowd for all the wrong reasons.
It is also a good idea to avoid making your custom tap handles too top-heavy. Uneven weight distribution of this nature could cause your taps to lean and begin pouring unexpectedly, leading to quite a lot of wastage and some very frustrated bar staff.
Generally speaking, the best tap handle designs are 4-14 inches tall and 1.25-3 inches wide. Taps that fit these dimensions leave plenty of room for creativity without becoming a liability in the marketplace.
Build a Realistic Budget:
If you want custom coffee tap handles or custom cold brew tap handles that will attract customers to your products, it is vital that you budget appropriately. Given the importance of these taps to the success of your brand, it would be unwise to opt for a cheaper, less attractive option.
At Custom Beer Handles, we can generally offer an initial order of 100 units for around $3,500 – including the one-time prototype fee. Since we aim to be the best tap handle supplier in the United States, we are also more than willing to offer price breaks for larger orders.
If you think you may have trouble coming up with cash to purchase the custom tap handles your brand needs and deserves, you can always ask your distributor if they can cover a portion of your costs. Since this purchase is an investment in the future of your company, they may be willing to help.
Plan Your Distribution:
Creating functional, eye-catching tap handles is only half the battle. You also need to figure out how you will deliver those handles to the bars and restaurants that stock your beverages.
Many companies find that the best way to plan the distribution of their custom tap handles is to keep their sales team in the loop throughout the design process. When a sales team understands the main benefits of the handles, it becomes much easier for them to work with clients to get them installed at their establishments quickly and efficiently.
Of course, when communicating with clients about expected delivery dates for new tap handles, it is always wise to be a little conservative. That way, if there are any hiccups in the process, nobody will complain about delays. If the process runs smoothly, they will be pleasantly surprised by the early delivery.
At Custom Beer Handles, we pride ourselves on being one of the best tap handle designers and suppliers in the nation. If you have any questions about the ordering process or would like more information about how to create the perfect custom tap handles, please do not hesitate to contact us at [email protected].
Cheers!
Custom Beer Handles
Stay tuned to learn more from the Custom Beer Handles team through our Blog Page.
Contact [email protected] for more information and questions about this article.
Custom Tap Handles | Point of Sale Displays | Signage | Promotional Products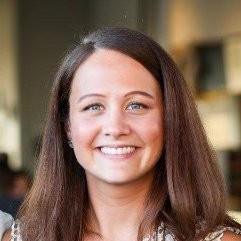 Jessica Pezzotti founded Custom Beer Handles with a mission to change the way craft breweries & beverage companies present their brand to the world. Her desire to disrupt the industry was rooted in a passion for branding and its relation to consumerism. Headquartered in Denver, Custom Beer Handles is now a leading designer and manufacturer of custom tap handles for craft breweries, wineries, coffee, and kombucha companies. The Taps Give Back Program that launched in 2018 donates a portion of the proceeds to charities and non-profit organizations on behalf of their clients. The on-tap phenomenon is just getting started and they are revolutionizing marketing for the craft beer and beverage industry. Last but not least, The Tory Burch Foundation selected Jessica as a 2018 Fellow, an elite program designed for women entrepreneurs nationwide. Cheers to that!