Just last week Budweiser hosted an event in Louisville, Kentucky to unveil their new partnership with Jim Beam. The baby of this marriage is Budweiser's new copper lager that is aged in Jim Beam bourbon barrel staves. Budweiser advertisements describe the beer as having a toasted oak aroma with a slightly nutty taste and hints of vanilla and caramel rye.
Plenty of beer tasters have already taken to YouTube to share their thoughts on the new beer; some even rank it a 94 out of 108. The beer is reportedly not as heavy as would be expected of a bourbon barrel aged beer. The lightness of the beer is even more surprising once you realize the beer has an alcohol percentage of 6.2%, which is something to keep in mind before you grab one more out of the ice chest. While the beer has managed to add some flavor, it is still an Anheuser-Busch product with the purpose to appeal to a mass audience; and for that audience it should do just fine.
Copper Lager has already been released and should be available on all shelves for the world to taste by the end of September, just in time for Oktoberfest, football season, and all the great beer drinking events we correlate with autumn and falling leaves.
The new partnership of these two iconic American alcohol brands is to commemorate the 85th anniversary of prohibition and how both companies survived against all odds through these trying times. While some may be excited about this new beer, others see it as just another way for big beer to nudge its way into the craft beer spectrum.
The business of alcohol in this country has changed significantly over the years. It's not just buying and selling any old alcohol for consumption and celebration anymore. The market for alcohol in America is very different now due to the amazing boom of creating truly flavorful beer. Before today's beer market, the life of a beer connoisseur in America was fairly bland to say the least. Beer drinkers consumed the typical Miller Lite and Budweiser, while the beer connoisseur drank import beers like St Pauli Girl and Heineken. In a few decades America has gone from being one of the worst places to live as a beer connoisseur to debatably being amongst the best places on earth.
This is not just a partnership to make a different flavored beer. This is a brand partnership that sounds like an effort to round up unsatisfied customers seeking out craft beers. While the sales for big beer have gone down, the market for bourbon is consistently growing. A successful partnership and correlation could help to regain some lost ground for big beer. It is important to note, even though Budweiser has seen a decrease in sales and stock price, it is only a minimal decrease when compared to the massive size of Anheuser-Busch In-Bev.
At the end of the day the future for craft beer is still very bright considering the creativity and attention to detail these small brewers showcase. Beer drinkers will always have a desire to find young and unique breweries just like music lovers seek out new music and up and coming bands. Big beer will never be able to provide its consumers with the same tribe mentality that small brewers can. The stories and culture that build small breweries is what draws consumers in and the rich, surprising flavors are what keep the customers coming back for more. While big beer is worried about pleasing the masses, independent craft brewers will continue to do what they do best; making delicious beer for the passionate patrons.
On another note…. Hey Budweiser, need a crafty tap handle?
Yours Truly,
The Custom Beer Handles Team
Contact [email protected] for more information and questions about this article.
Custom Tap Handles | Point of Sale Displays | Signage | Promotional Products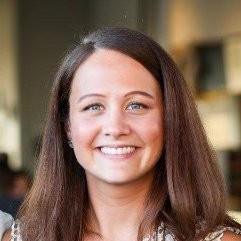 Jessica Pezzotti founded Custom Beer Handles with a mission to change the way craft breweries & beverage companies present their brand to the world. Her desire to disrupt the industry was rooted in a passion for branding and its relation to consumerism. Headquartered in Denver, Custom Beer Handles is now a leading designer and manufacturer of custom tap handles for craft breweries, wineries, coffee, and kombucha companies. The Taps Give Back Program that launched in 2018 donates a portion of the proceeds to charities and non-profit organizations on behalf of their clients. The on-tap phenomenon is just getting started and they are revolutionizing marketing for the craft beer and beverage industry. Last but not least, The Tory Burch Foundation selected Jessica as a 2018 Fellow, an elite program designed for women entrepreneurs nationwide. Cheers to that!