Do you consider yourself a beer drinker? If so, you owe a big thanks to one very special inventor: Joseph Bramah. In 1779, Joseph Bramah created the original beer engine that made it possible for beer to be distributed through a tap from a cask and later from a keg. Although craft beer is very well known today for being served from a can or bottle, the history of beer is much more closely tied to the original way people enjoyed beer: straight from the tap. You probably won't hear a beer lover say, "If you think draught beer is good, then you've got to try it from a can!" Simply put, there's nothing quite like a chilled glass full of fresh draft beer poured from a custom tap handle. What's especially great about draught beer is that, more often than not, it connects you to the brewer and their process.
The taproom or bar environment is half the experience of being a beer drinker. The combination of delicious craft beer with a fun atmosphere creates a perfect and memorable recipe to keep you coming back for more. Craft breweries often have creative and inspired decor, but the ultimate self-expression of a brewery is through their branding via custom tap handle designs, beer signage, point of sale displays and so on. The tap handle, in particular, translates so much of the brewery's personality to the consumer. Custom tap handles give you a glimpse into who the brewery owners are, what the customers like to drink, and what to expect of the overall brewery personality. This connection is fascinating because tap handles have changed immensely alongside the beer culture over the years. Since Joseph Bramah, custom beer tap handle designs and the manufacturing process have come a long way. Little did he know the mark he was making when he fastened his first rugged beer tap onto that pressurized container and served the first beloved draught beer.
While the style of beer branding and tap handles has evolved over the years, the size trends of tap handles have been noticeably cyclical. Beer taps have been tall, short, fat and skinny…all which largely had to do with the location and atmosphere of the beer drinkers. For example, tap handles from the 1800's were fairly large because there was plenty of room and hardly any local competition. With great demand, these breweries began to expand and distribute a menu of their most popular beer styles beyond the local borders. Meanwhile, new breweries with different beer styles were on the rise. As cities were becoming more populated, the cost of real estate naturally increased, largely affecting the structure and layout of urban architecture. Bars were often long and narrow halls filled with patrons lining up for their after work pint. With a booming population and creative use of limited square footage, the shotgun tap handle was born.
Shotgun tap handles were made famous from their use in small space restricted New York City bars. Still, these smaller tap designs continue to gain popularity for their ability to stand out amongst other larger tap handles. What was once born out of necessity is now often used as a simplistic craft beer branding statement. In order to stand out in any market, one must stay ahead of the trending curve. Those too far ahead may not connect with the consumer, while falling behind will deem you yesterdays news. In the world of craft beer branding, this can sometimes mean having a simple custom tap handle amongst a row of elaborately designed tap handles. A subtle color combo amongst vibrant colors could be more eye catching while a smaller shotgun tap handle just may stand out in a crowd of tall beer tap handles. The average size range of a large tap handle is 8-12" tall while a smaller shotgun style tap handle typically ranges 4-7" tall. Another helpful aspect of these smaller beer tap handles the cost effectiveness. Just like taller beer tap handles, shotgun tap handles can be manufactured from the same materials like wood, resin and metal. The finishing and end result of branding can, therefore, also be the same while simply using less material. These smaller tap handles can also offer the same type of interchangeable branding versatility through the usage of beer style decals, magnets, and 3D toppers.
There is no magic tap handle shape or size that will work perfectly for all breweries. Every brewery deserves and requires its own custom beer tap handle to infiltrate the market. For some, that handle may be 12 inches tall and for others it may be 4. These decisions should be based on the brewery brand identity, the beer personality/styles as well as knowing where the beer is being poured. In short, know your audience and where they are indulging! There is clearly a pendulum effect in the beer branding world that breweries must constantly observe. Will these trends we are seeing eventually phase out and circle back to us in the next decade? Is that the way of things?
Cheers!
CBH Team
Stay tuned to learn more from the Custom Beer Handles team through our Blog Page.
Contact [email protected] for more information and questions about this article.
Custom Tap Handles | Point of Sale Displays | Signage | Promotional Products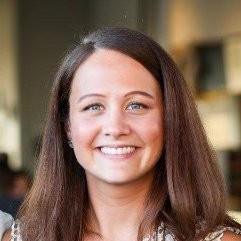 Jessica Pezzotti founded Custom Beer Handles with a mission to change the way craft breweries & beverage companies present their brand to the world. Her desire to disrupt the industry was rooted in a passion for branding and its relation to consumerism. Headquartered in Denver, Custom Beer Handles is now a leading designer and manufacturer of custom tap handles for craft breweries, wineries, coffee, and kombucha companies. The Taps Give Back Program that launched in 2018 donates a portion of the proceeds to charities and non-profit organizations on behalf of their clients. The on-tap phenomenon is just getting started and they are revolutionizing marketing for the craft beer and beverage industry. Last but not least, The Tory Burch Foundation selected Jessica as a 2018 Fellow, an elite program designed for women entrepreneurs nationwide. Cheers to that!