Welcome Back CBH Blog Lovers!
Over the past few years, we have watched our customers research the best tap handle manufacturer for their company. Many up and coming craft breweries and beverage companies are left feeling overwhelmed wondering where to begin. Because choosing the right tap handle supplier is an important decision to make, we want to share some introductory tips developed by the CBH Team. It is our pleasure to educate so you feel comfortable in your next conversation and confident placing your order with us.
THINGS TO CONSIDER:
Quantity:
A typical minimum order quantity is 100 units.

The Custom Beer Handles factory has experience with high volume production as well (e.g. 35,000 units).

Your order quantity should fulfill the needs of your sales team for roughly one year from delivery.

Request a few price breaks above what you think you can afford so you can plan for the future.

The higher the volume, the lower the price point.
Design:
Decide if you want to outsource your custom tap handle design or handle internally.

Always ask about design fees. For instance, Custom Beer Handles offers complimentary design work.

Remember not every concept works well in the real world. Your tap handle design should be production & market ready. We're here to guide you through that process.

Consider how your company wants to showcase each style (e.g. IPA). Do you need interchangeability?

Your tap handle design is the most important extension of your brand. Let's make sure it's perfect.
Material:
The most common materials used in the production of custom tap handles are resin, wood, metal & acrylic.

Resin is a popular material because it can be molded to feature a detailed figure with dimension.

Wood is typically lightweight and can provide a wonderful, rustic aesthetic that many breweries crave.

Metal can be laser cut or engraved to give a clean, industrial look that coincides with many brands.

Acrylic tap handles can be molded to any shape and color filled or screen printed to bring it to life.

Your custom tap handle design will most likely narrow down the best material options for production.
Pricing:
The manufacturing rule of thumb is generally that pricing will improve as volume increases.

Tap handles are a necessary marketing investment that will absolutely increase your sales.

Do your homework and allocate a budget for your tap handle orders at least once per year.

Decide what you can afford while keeping in mind your growth potential.

The cost of a custom tap handles typically ranges between $15-$30 per unit.
Lead Time:
If you are new to the process, the design & prototype phase of a custom tap handle can take up to 10 weeks.

The average production time for a custom tap handle order is 9 weeks.

Request an estimate for shipping via air or ocean. While air freight is faster, it could be very costly for large volume orders.

It is always a good idea to start planning early and buffer your timeline by a few weeks to keep your sales team and distributors happy.
Other Factors:
If inventory space is what's holding you back, ask about warehousing & fulfillment opportunities.

Consider streamlining the branding of your tap handles with your other POS items like LED signs, tackers, POP floor displays, bar mats, etc…

Utilizing one source for your company's POS programs could save you money, time & energy. Custom Beer Handles is here to guide you through every process and ensure your marketing campaigns succeed!
Now give yourself a giant pat on the back because you just took a few minutes to educate yourself on tap handle manufacturing! Hopefully you can utilize this knowledge in your next meeting or even happy hour with friends. We look forward to hearing from you and working together on your newest marketing initiative.
Yours Truly,
Custom Beer Handles Team
Contact [email protected] for more information and questions about this article.
Custom Tap Handles | Point of Sale Displays | Signage | Promotional Products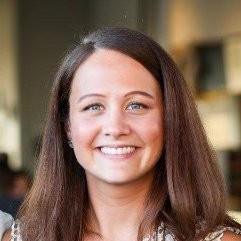 Jessica Pezzotti founded Custom Beer Handles with a mission to change the way craft breweries & beverage companies present their brand to the world. Her desire to disrupt the industry was rooted in a passion for branding and its relation to consumerism. Headquartered in Denver, Custom Beer Handles is now a leading designer and manufacturer of custom tap handles for craft breweries, wineries, coffee, and kombucha companies. The Taps Give Back Program that launched in 2018 donates a portion of the proceeds to charities and non-profit organizations on behalf of their clients. The on-tap phenomenon is just getting started and they are revolutionizing marketing for the craft beer and beverage industry. Last but not least, The Tory Burch Foundation selected Jessica as a 2018 Fellow, an elite program designed for women entrepreneurs nationwide. Cheers to that!