As the close of 2016 quickly approaches, let's take a moment to appreciate the successful climate of the craft beer & beverage industry. Whether you're Brooklyn Brewery out of New York or smaller Black Shirt Brewing out of Colorado, breweries nationwide have crafted better-than-ever product, invested more in their employees, and devised smart business plans that suggests bona fide staying power. On behalf of the industry and the folks that make it all happen, the Custom Beer Handles Team couldn't be prouder!
In this day and age, it is no secret that craft beer & beverage companies must come armed with a clever marketing plan. A logo can fall to the wayside at retail if it is not positioned properly on packaging. Product can get lost in a sea of competitors without eye catching incentive. Point of Sale displays, signage and specialty promotional items like tap handles are the most vital pieces to what can be a very challenging marketing objective.
Custom Beer Handles was founded on the duty to provide excellent work that encourages consumers to buy more, more, more! Dedicated to providing the finest quality design, production, and worldwide resourcing of point of purchase displays, sales promotion materials and promotional premiums, our company specializes in handling complicated projects from conception to delivery. Innovation, experience, and hard work are the tools we use to ensure our client's expectations are exceeded.
We work in a competitive age that requires tactful planning, so it's time to get excited about yours! Custom beer tap handles are the #1 selling point at on-premise locations. The minimum order quantity is 100 units, but you're never going to reach the best bang for your buck at the minimum. Like production of all things, tap handles require volume beyond the minimum to reach the best price point. Because every tap handle design we craft is different, cost will also vary with size, material(s), and design complexity. Regardless of these other variables, increasing the quantity of your tap handle order will always drive cost down. If storage space for your tap handles is currently a concern, we offer warehousing plans that may suit your needs.
Start considering your badass marketing plan today so you ring in the New Year with more sales & brand recognition than ever before. Remember, Custom Beer Handles Team is your biggest supporter!
Email us or contact us for more information and questions about this article on custom tap handles and craft beer sales. #Sellmorebeer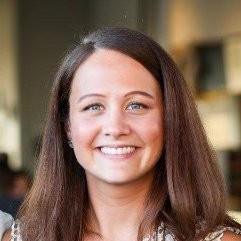 Jessica Pezzotti founded Custom Beer Handles with a mission to change the way craft breweries & beverage companies present their brand to the world. Her desire to disrupt the industry was rooted in a passion for branding and its relation to consumerism. Headquartered in Denver, Custom Beer Handles is now a leading designer and manufacturer of custom tap handles for craft breweries, wineries, coffee, and kombucha companies. The Taps Give Back Program that launched in 2018 donates a portion of the proceeds to charities and non-profit organizations on behalf of their clients. The on-tap phenomenon is just getting started and they are revolutionizing marketing for the craft beer and beverage industry. Last but not least, The Tory Burch Foundation selected Jessica as a 2018 Fellow, an elite program designed for women entrepreneurs nationwide. Cheers to that!