Here at Custom Beer Handles, we pride ourselves on being our customers' one-stop-shop for all of their in-store marketing needs. As such, we don't just design and manufacture some of the most beautiful tap handles in the industry. We also create some of the best custom LED signs, custom neon signs, faux neon signs, tin tackers, and wood signs you will find anywhere in the country.
How Our Custom Signage Can Help Your Brewery or Beverage Company to Grow:
Our team has been making custom lighted signs for years. During that time, we have seen first-hand how beneficial they can be to our valued clients when trying to convince the public to drink their beverages.
When a patron walks into a bar or restaurant and spots a fun illuminated sign for a beer or wine that they have never tried before, they often decide to order it to see if they might enjoy it. If the beverage lives up to their expectations, there is a good chance that they will continue drinking it for many months or years to come.
Of course, illuminated signage can also help breweries and beverage companies recapture customers that have not purchased one of their products in quite some time. If a bar patron sees an attractive sign advertising a drink that they used to consume regularly, they may decide to order one "for old time's sake." If the taste brings back pleasant memories of yesteryear, they may decide to become a regular customer once again.
Why Order Signage from Custom Beer Handles?
So, now that you know a little bit more about the main benefits of illuminated signage, you may be wondering why you should order from Custom Beer Handles – and not somebody else. Well, for starters, we are proud to offer complimentary custom LED sign design services to all of our customers. As such, when you work with us, you will not need to spend money hiring a freelance designer of your own.
Should you choose to order signs from us, you also won't have any limitations on materials. Our experienced team can manufacture illuminated signage from molded acrylic, laser-cut metal, engraved wood, or even a combination of all three!
You will also have some options when choosing the lighting for your new signs. We can easily both backlit and edge-lit signs, depending on your needs and personal taste.
Without a doubt, however, the main reason why you should choose to order your illuminated signs from Custom Beer Handles is our outstanding customer service and project management teams. From the moment you place your order to the day you take delivery of your new signs, we will be in constant communication with you – providing you with key updates and answering any questions that you may have along the way.
So, if you want to experience the difference that a Custom Beer Handles illuminated sign can make to your brewery or beverage company, please reach out to us today at [email protected] to place your order. We can't wait to work with you!
Cheers!
Custom Beer Handles
Stay tuned to learn more from the Custom Beer Handles team through our Blog Page.
Contact [email protected] for more information and questions about this article.
Custom Tap Handles | Point of Sale Displays | Signage | Promotional Products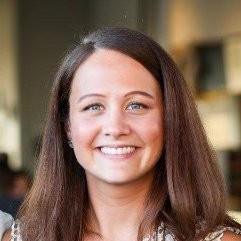 Jessica Pezzotti founded Custom Beer Handles with a mission to change the way craft breweries & beverage companies present their brand to the world. Her desire to disrupt the industry was rooted in a passion for branding and its relation to consumerism. Headquartered in Denver, Custom Beer Handles is now a leading designer and manufacturer of custom tap handles for craft breweries, wineries, coffee, and kombucha companies. The Taps Give Back Program that launched in 2018 donates a portion of the proceeds to charities and non-profit organizations on behalf of their clients. The on-tap phenomenon is just getting started and they are revolutionizing marketing for the craft beer and beverage industry. Last but not least, The Tory Burch Foundation selected Jessica as a 2018 Fellow, an elite program designed for women entrepreneurs nationwide. Cheers to that!