People often ask us, "Do tap handles really sell more beer?" The answer is yes, they really do. It's true a large portion of people place their order based on the tap handle. Custom tap handles are more influential than you'd think since the designs in sight resonates with the consumer's personality, style or mood- in turn, drawing a larger connection to the brand. Tap handles are simply the most successful marketing tool between the bar tender and the consumer. With that said, it's also very important to win bar tenders over with your beer tap handle because bartenders are the gatekeepers to consumers. Even with a new generation of educated drinkers, people still trust and rely on the knowledge and guidance from bartenders. As a manufacturer of custom beer tap handles and craft beer point of sale items, we get loads of feedback from breweries, consumers, distributors and bar tenders that have become instrumental in our design phase. A great tap handle will grab the attention of onlookers and compel them to place an order. Our goal is to help you win the business every time. We have some tips on creating a tap handle that everyone will love and in turn sell more beer.
Let's start by asking yourself these 6 questions-
Get the Message?– "What message do we want to send?"
Brand ID– "How do you want to be noticed & remembered?"
Size Matters– "What height do distributors and bar tenders prefer?"
Cha-cha-changes– "New design for every brand or interchangeable decals?"
Talk Numbers– "How many tap handles do I need & what can I afford?"
Delivery– "When is the latest I need my tap handles delivered?"
If you confidently answered these questions, then you're ready to sell more beer! It's okay if you're on the fence about a few things too- creating the perfect tap handle for every brand is a process. No matter what stage you're in, the team at Custom Beer Handles is ready to guide and take your craft beer sales soaring! Contact us here or at [email protected] for more information and questions about this article on custom tap handles and craft beer sales.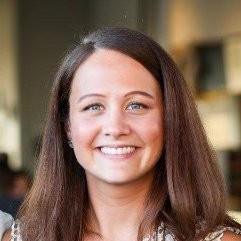 Jessica Pezzotti founded Custom Beer Handles with a mission to change the way craft breweries & beverage companies present their brand to the world. Her desire to disrupt the industry was rooted in a passion for branding and its relation to consumerism. Headquartered in Denver, Custom Beer Handles is now a leading designer and manufacturer of custom tap handles for craft breweries, wineries, coffee, and kombucha companies. The Taps Give Back Program that launched in 2018 donates a portion of the proceeds to charities and non-profit organizations on behalf of their clients. The on-tap phenomenon is just getting started and they are revolutionizing marketing for the craft beer and beverage industry. Last but not least, The Tory Burch Foundation selected Jessica as a 2018 Fellow, an elite program designed for women entrepreneurs nationwide. Cheers to that!