Welcome To Custom Beer Tap Handles!
Gathering after work, exploring the beer menu in hopes of the day's simplest choice, one turns and elects, "A round of that one there, with the flying monkey on top!" This moment connects the beer to every new and returning customer. A great tap handle will grab the attention of onlookers and compel them to place an order. Our goal is to help you win the business every time.
We are a premier designer and manufacturer of custom tap handles and Point-of-Sale products for the craft beer and beverage industry. Beginning with materials like metal, wood, plastic, and poly-resin urethane, your tap handle is carefully crafted and hand painted into the masterpiece that represents your brand identity and engages your customers. It is also our pleasure to offer unlimited Point-of-Sale solutions so your brand leaves a lasting impression on the world of craft beer.
"Be so good they can't ignore you." – Steve Martin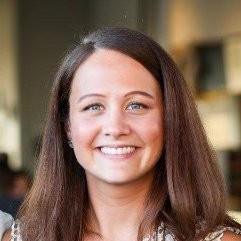 Jessica Pezzotti founded Custom Beer Handles with a mission to change the way craft breweries & beverage companies present their brand to the world. Her desire to disrupt the industry was rooted in a passion for branding and its relation to consumerism. Headquartered in Denver, Custom Beer Handles is now a leading designer and manufacturer of custom tap handles for craft breweries, wineries, coffee, and kombucha companies. The Taps Give Back Program that launched in 2018 donates a portion of the proceeds to charities and non-profit organizations on behalf of their clients. The on-tap phenomenon is just getting started and they are revolutionizing marketing for the craft beer and beverage industry. Last but not least, The Tory Burch Foundation selected Jessica as a 2018 Fellow, an elite program designed for women entrepreneurs nationwide. Cheers to that!