As the Craft Beer Industry soars and breweries open up every day, it is vital to invest in Point-of-Sale Marketing from the beginning. The Custom Beer Tap Handles Team believes in quality first. For breweries in planning or in the early stages of strategizing, establishing a marketing budget will set you up for success. Where to start?
Step 1: Consider your brand, product and audience. Verify your needs alongside consumers.
Step 2: Research and education is important. For instance, did you know that custom tap handles can take approximately 4 months from the design to delivery process? What do tap handles cost?
Step 3: Find the right supplier. Custom Beer Handles designs & produces custom tap handles, metal tackers, LEDs, neons, banners, inflatables, case stackers, floor displays made from all materials, branded snowboards, corn hole sets, and an endless list of custom specialty items. There is no limit to our capabilities. With our global production factories & facilities, every project is cared for and executed by the best in the world. Let's partner together and build a successful Point-of-Sale Program from start to finish.
Step 4: Be transparent. Share objectives with us so we can help you achieve them! Examples are function, budget, timeline, materials, and so on.
Step 5: Build a positive experience. It is important to communicate realistic timelines to your supplier as well as your customers (e.g. wholesaler, accounts). POS items like tap handles build excitement around your brand and it's important for all parties to have a positive experience around your brand.
In the initial stages of marketing, custom tap handles and embossed metal tackers should be your first investments. Custom beer tap handles directly translate into beer sales, while tackers are the most cost effective signage available that is produced domestically for quick turnaround.
The world of craft beer is growing and the Custom Beer Tap Handles Team is here to ensure your business thrives. We look forward to partnering with you!
Contact [email protected] for more information and questions about this article on custom tap handles and craft beer sales. #custombeertaphandles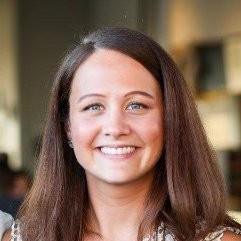 Jessica Pezzotti founded Custom Beer Handles with a mission to change the way craft breweries & beverage companies present their brand to the world. Her desire to disrupt the industry was rooted in a passion for branding and its relation to consumerism. Headquartered in Denver, Custom Beer Handles is now a leading designer and manufacturer of custom tap handles for craft breweries, wineries, coffee, and kombucha companies. The Taps Give Back Program that launched in 2018 donates a portion of the proceeds to charities and non-profit organizations on behalf of their clients. The on-tap phenomenon is just getting started and they are revolutionizing marketing for the craft beer and beverage industry. Last but not least, The Tory Burch Foundation selected Jessica as a 2018 Fellow, an elite program designed for women entrepreneurs nationwide. Cheers to that!