The Inside Scoop:
How to Avoid Custom Tap Handle Order Delays
There is a secret to never running out of your tap handle inventory- plan ahead & communicate! The Custom Beer Handles Team has been working closely with our craft beer and beverage customers to ensure custom tap handle inventory checks are being done at least 4 times per year. Knowing your current tap handle inventory while also keeping your finger on the pulse of current and future sales will give your beverage company the best understanding of how to grow. Having this information at your finger tips will also impress your sales team and customers. And let's be honest, it never hurts to keep your employees, distributors and accounts happy!
We have compiled a list of planning tips as well as current curveball circumstances (e.g. holidays) that may affect your planning process. Feel free to share these tips and tricks with your colleagues to get everyone on the same "Best Practices" page as you streamline tap handle ordering. Let's dig in!
TIPS FOR PLANNING AHEAD
Tap handle inventory

Get an idea of your current tap handle inventory levels now so we can be proactive on all future orders. Do you know how many you currently have?

Projections

Project upcoming sales and plan for future distribution deals

Communication

Work together and talk to other departments like Sales, Marketing, Accounting, etc…
Contact us with the custom tap handle quantities you anticipate needing in the next 6-12 months. From there, we can provide a few price breaks with lead time so you make the right decision for all departments.
Be decisive and let us do the rest!
LEAD TIME + HOLIDAYS
Production:

Production time is currently about 8-10 weeks
This means reorders being placed right now will be completed before 2022.

Freight:

Shipping delays have continued worldwide across industries so expect at least 2 weeks for air freight delivery right through March 2022.

Holidays:

US holidays like Thanksgiving, Christmas and New Years tend to create congestion in the world of freight as well.
All overseas factories close for Chinese New Year in February 2022 for a month.

Many of our customers place reorders in September/October in preparation for this closure and the associated delays. We recommend you do the same!
NEXT STEPS
Please let us know what you need from us. We'd love to hear from you and are always happy to jump on a call or Zoom to answer questions and help you plan. Look forward to hearing from you.
Remember we manufacture custom tap handles, tin tackers, beer case stackers, LED signs, faux neon signs, metal pole topper displays, patio umbrellas and more.
We want to help you cross the 2021 finish line with a bang! Avoid custom cap handle order delays by contacting us today.
Cheers,
Custom Beer Handles
Stay tuned to learn more from the Custom Beer Handles team through our Blog Page.
Contact [email protected] for more information and questions about this article.
Custom Tap Handles | Point of Sale Displays | Signage | Promotional Products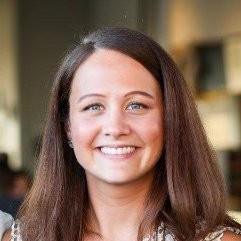 Jessica Pezzotti founded Custom Beer Handles with a mission to change the way craft breweries & beverage companies present their brand to the world. Her desire to disrupt the industry was rooted in a passion for branding and its relation to consumerism. Headquartered in Denver, Custom Beer Handles is now a leading designer and manufacturer of custom tap handles for craft breweries, wineries, coffee, and kombucha companies. The Taps Give Back Program that launched in 2018 donates a portion of the proceeds to charities and non-profit organizations on behalf of their clients. The on-tap phenomenon is just getting started and they are revolutionizing marketing for the craft beer and beverage industry. Last but not least, The Tory Burch Foundation selected Jessica as a 2018 Fellow, an elite program designed for women entrepreneurs nationwide. Cheers to that!