Creating an enjoyable experience is one of our top goals at Custom Beer Handles. Whether you are ready to purchase your first custom tap handles, need to improve an existing tap handle or completely redesign your current tap handle, we want to help make the process run as smoothly as possible. Abraham Lincoln once said, "Give me six hours to chop down a tree and I will spend the first four sharpening the ax." We'll cheers to Honest Abe and explain why it's imperative to be proactive when ordering tap handles.
The best tap handle designs start with proper preparation and attention to the beginning phases. To bring a custom tap handle to life, one of the most critical parts is putting in the front-end work. Sometimes this means planning for the time and money that is necessary to make a quality design. It is important to understand that quality custom tap handles require ample time and effort to produce. Here are a few things to remember when planning for your new tap handles:
There is a 100 unit minimum order requirement.

Every brewery/beverage company should give themselves 3-4 months for a new tap handle project to be designed, produced and delivered.

That inventory should last you approximately 12-18 months.

It's essential to watch and communicate inventory levels so you never run out.
Want a tip from our Founder? "Ask questions and become acquainted with the lingo." Efficiently communicating with each other significantly streamlines the tap handle ordering process. There are terms we will be using in meetings and on design documents while working together. Be ready to hear words like: external ferrule vs. internal ferrule, permanent topper vs. removable topper, resin vs. wood, and production time vs. transit time. Most of all, it is advantageous to get to know your future supplier, because we want to know you!
Here is another pro tip- be aware of average industry pricing of custom tap handles before establishing the budget. Setting a realistic budget early on will surely benefit in the design process and improve marketing budget forecasting. Pricing is most dependent on the volume of your order and the complexity of the design. Understanding quantity and value is crucial. For instance, the minimum order quantity (MOQ) will never secure the best pricing and a larger volume order will hold a more competitive price point. There will typically be appealing price breaks for custom tap handles starting around 500-1,000 units, though we've produced as many as 50,000 in a single order. It's an industry best practice to calculate the maximum amount of inventory you anticipate needing over the course of a year and ensure the price break is working in your favor. In short, find a sweet spot in volume! Regarding the design, the pricing tends to be higher on tap handles that are customized with more materials, colors, and finishing details. The tap handle can be as simple or complex as you desire, but we understand it's helpful to maintain a budget while helping you sell more in the marketplace. Custom tap handles hold great value so don't forget that these functional pieces of art will provide you with a gateway to success in your on-premise sales. Custom Beer Handles will create extraordinary designs that capture a brand for every realistic budget. The tap handle will join your beverage family and immediately help with customer acquisition and retention. Investing in your brand by way of eye catching tap handles will most certainly pay off!
In creating the best possible tap handle for your brand, it's important that our customers take part and pride in the creative process. Simply put, no one knows your brand like you do! During the design phase, for example, it's hugely beneficial to clearly communicate the vision of your brand. Is there a story behind the brand or product that should be conveyed in the design? What is it about your brand and product that is exciting? Share the story with us and we will successfully design a tap handle that reaches your audience and keeps them coming back for more. Alternatively, we are also a team of manufacturing experts who will guide you in a realistic design direction. If you're not sure where to begin with your new tap handle, worry not! At Custom Beer Handles, we can let our designers play around then surprise you with a creative set of concepts. One of the many perks of working with Custom Beer Handles is that we provide complimentary product design work to our customers. Let's collaborate to get your vision from paper to a real life tap handle that represents your brand!
To get the tap handle design process started, we require vector artwork that is preferably labeled with PMS or pantone color specifications. These will be outlined files that were originally created in Adobe Illustrator and will likely be in a .ai or .eps format. Vector artwork allows our Design Team to accurately develop a custom tap handle that will seamlessly merge with your brand identity. The proofing and prototyping are also vital phases in the process. During every project, you will receive progress updates, photos, and delivery timeline confirmations as they become available. You have a dedicated team at Custom Beer Handles who will keep you educated and updated each step of the way. Communicating timelines for custom tap handle & Point of Sale (POS) projects to the people who are responsible for selling your product will set you up for success from the start. These people might include your:
Sales Team

Distributor(s)

Warehouse or Receiving contact

On-premise accounts
We recommend that you always buffer the timeline when communicating dates to your sales force, as everyone will be pleased when expectations are met or likely even exceeded. It is also extremely helpful to convey real deadlines so delivery logistics run smoothly. Lastly, we recommend padding some additional time for your sales force to distribute the custom tap handles with the kegs, as not everything happens overnight!
We hope you'll reach out to us as you embark on the journey of creating a new tap handle for your brand. As custom tap handle experts, we are passionate about educating our customers on the design to production to delivery process. It is vital to find the best partner for your company. Whether you are a new client or worked with us for years, feel free to touch base, ask questions and offer your feedback. You are in great hands here so it's no surprise that we are the #1 tap handle supplier in the country! Look forward to working together!
Cheers!
Custom Beer Handles
Stay tuned to learn more from the Custom Beer Handles team through our Blog Page.
Contact [email protected] for more information and questions about this article.
Custom Tap Handles | Point of Sale Displays | Signage | Promotional Products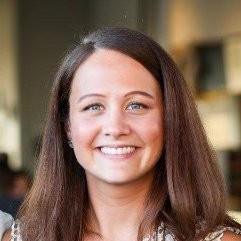 Jessica Pezzotti founded Custom Beer Handles with a mission to change the way craft breweries & beverage companies present their brand to the world. Her desire to disrupt the industry was rooted in a passion for branding and its relation to consumerism. Headquartered in Denver, Custom Beer Handles is now a leading designer and manufacturer of custom tap handles for craft breweries, wineries, coffee, and kombucha companies. The Taps Give Back Program that launched in 2018 donates a portion of the proceeds to charities and non-profit organizations on behalf of their clients. The on-tap phenomenon is just getting started and they are revolutionizing marketing for the craft beer and beverage industry. Last but not least, The Tory Burch Foundation selected Jessica as a 2018 Fellow, an elite program designed for women entrepreneurs nationwide. Cheers to that!