Interviewer:
Garrison, tell me about your path to working at Custom Beer Handles?
Tap Handle Designer:
My journey into design originally began at Auburn University in the Industrial Design program. While making my way through the program I learned everything from sketching, creative thinking, presentation skills, model making, and manufacturing techniques. I really enjoyed developing a skill on how to learn rather than simply learning various subjects. Fine tuning the ability to teach yourself while remaining fearless was a critical combination in successfully completing the program. One of the most valuable processes I utilize daily at CBH is the ability to not overthink a project and instead just dive in. While it can be easy to get stuck and waste time trying to resolve, often times known as "paralysis by analysis", I've discovered there is always a way to design my way out of the problem. During college, I took the opportunity to intern at two companies: Viking Range & Custom Beer Handles. Interning for such different companies gave me a great deal of industry experience, ultimately leading me back to Custom Beer Handles after graduation.
Interviewer:  
How did you end up at Custom Beer Handles? What allured you most?
Tap Handle Designer:
The path to finding Custom Beer Handles was unique. I had just finished my first internship and heard a few of my friends had started designing tap handles. That job sounded exhilarating! The next day, I I researched the industry and discovered Custom Beer Handles right away. One of the big factor that caught my eye was that Custom Beer Handles designed and manufactured much more than just beer tap handles. I saw that the company was involved in custom kombucha tap handles, custom wine tap handles, and even custom cold brew coffee tap handles. Before that I was oblivious to any other beverage beyond beer being associated with tap handles. I had a genuine interest in the company, so I decided to reach out to Jessica Pezzotti, Founder of the only woman owned tap handle manufacturer in the country! Shortly thereafter, I became a Design & Marketing intern at Custom Beer Handles and was immediately thrown into endless amazing projects.
Interviewer:
What's it been like since you joined full time as a Creative Coordinator?
Tap Handle Designer:  
So far it has been a great experience and an awesome opportunity to exercise my creative muscles. Every day is a unique adventure. New and current clients are always in need of a great tap handle, retail display, signage, or one of our many other custom Point-of Sale products. At the drop of a hat, another brewery's request comes across my desk and I get to dive into a new project.
Step 1: crank up some music
Step 2: grab my pen and paper
Step 3: let the creative juices flow.
To ensure a new tap handle accurately represents the brewery's brand, I review the project details directly from the client meeting, explore their website and social media pages to get a good feel for the brand. From there, I will create a digital workspace containing all logos, artwork, and other sources of inspiration that will guide the trajectory of the project. Designing craft beer and beverage tap handles, however, is only one of my roles at CBH. I also get to contribute by writing, creating eye catching marketing campaigns and honing in on potential new customers.
I will say that one of my biggest challenges is creative drain, especially in an industry as fast paced as tap handle and POS manufacturing. When a large part of your every day is to empty your best ideas onto a blank page, the process can seem daunting. The best comparison is writer's block, but for the design world. During my time at Custom Beer Handles, however, I have realized the importance of seeking out sources of inspiration to help refuel my creativity. It's even more important to love what you do- and I do! Whether you own a brewery, manufacture tap handles or anything else in the craft beer & beverage industry, it is such a fantastic community to be a part of. There is a unique energy and innovation here that continues to inspire me.
Interviewer:
Garrison, from the designer's perspective, what kind of advice would you give a client?
Tap Handle Designer:
Less is more
It is very possible and common to over-design a product. Yet, oftentimes in the creative world, the simplest of designs can most clever. Whether it is a tap handle or a marketing campaign, clean concepts send clear messages.
Communication is key
At Custom Beer Handles we love to get to know our clients, which is why communication is key. The more acquainted we become, the more authentic the design becomes. Don't hold back, tell us your story, the more the better!
Don't be afraid to put pen to paper
If you happen to have a vision of what you want, loosely sketch it up and send it our way. This helps us to better understand what you and your team want. We love to see a design go from an idea, to a sketch, to a concept, and finally a finished product!
Interviewer:  
Why do you recommend Custom Beer Handles to all breweries/beverage companies?
Tap Handle Designer:  
As a tap handle designer, I have a lot of freedom to be creative and work with our clients to help them achieve their branding and sales goals. I get so much satisfaction knowing that a good design helped grow the business. CBH puts it's customers first by becoming acquainted with a brewery/beverage brand then introducing our "secret sauce" for a successful partnership. We continue to build relationships and positive experiences both internally and for our clients. It should come as no surprise to our readers that I highly recommend Custom Beer Handles to everyone in the beverage industry.
Interviewer:  
Amazing. Thanks for sharing, Garrison!
Cheers!
Custom Beer Handles
Stay tuned to learn more from the Custom Beer Handles team through our Blog Page.
Contact [email protected] for more information and questions about this article.
Custom Tap Handles | Point of Sale Displays | Signage | Promotional Products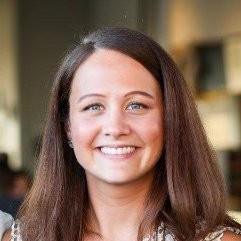 Jessica Pezzotti founded Custom Beer Handles with a mission to change the way craft breweries & beverage companies present their brand to the world. Her desire to disrupt the industry was rooted in a passion for branding and its relation to consumerism. Headquartered in Denver, Custom Beer Handles is now a leading designer and manufacturer of custom tap handles for craft breweries, wineries, coffee, and kombucha companies. The Taps Give Back Program that launched in 2018 donates a portion of the proceeds to charities and non-profit organizations on behalf of their clients. The on-tap phenomenon is just getting started and they are revolutionizing marketing for the craft beer and beverage industry. Last but not least, The Tory Burch Foundation selected Jessica as a 2018 Fellow, an elite program designed for women entrepreneurs nationwide. Cheers to that!