You may already know from experience or have heard through the grapevine that, "Custom Beer Handles does it all", so now we're here to talk to you more about what that means exactly. We are a leading manufacturer of custom tap handles, Point of Sale displays, signage and specialized promotional items for the craft beer industry. Design for production is our M.O. and we offer this for free to our customers. Now let's get into the fun details!
Custom Tap handles:
Custom tap handles are one of the world's best examples of functional art. While doing their job to pour draught beer, they are simultaneously drawing in customers through their appealing form and finish. We suggest craft breweries, wineries, cideries, coffee & all companies who keg their product prioritize custom tap handles when budget planning for marketing. Because tap handles are on the front line of where customers make their decision, it should be top of mind for both marketing and sales teams. Some say the eyes are the windows to the soul, but at CBH we think of tap handles as the window to a brewery's soul. Tap handles are such a unique and original piece of tangible marketing that a brewery can truly call their own. A custom tap handle ensures a brewery has a one of a kind presence that will stand out amongst a row of competitors. Can people currently spot your brand from across the bar? To make sure a brewery's tap handle is one of a kind, the CBH Design Team utilizes many different layers to styling a handle. Processes include, but are not limited to the shape, color, finish, and materials used in the making of a tap handle. The beauty of a custom designed tap handle the ability to stand out in a crowd while holding true to a brewery's brand ID. A custom tap handle can be a very refreshing and reinforcing symbol for the message a brewery or beverage company is trying to send about their people, their beer, their culture, their values. Once we design a timeless tap handle for our customer, that company can then build one to several marketing initiatives around that tap handle that will continue to tell their story. Think next steps like custom beer signs, retail displays, and promotional items.
Beer signs:
Custom designed beer signs are another fantastic method of transcending a brewery or beverage brand into the market to spread their message. Beer signage covers a wide range of possibilities and can be identified in many ways. The three most desirable signage categories in the craft beer industry are tin tackers, illuminated signage, and wood signs. Tin tackers are a thin aluminum sign that have a graphic printed then embossed to add depth and dimension in certain areas. These metal signs are very popular due to the fact they are the most cost effective signage to produce, ship, and warehouse. Aluminum has the ability to stand up to many conditions and its lightweight quality makes these signs very easy to stack, store, distribute & hang up with just a pin. In case you aren't already convinced, another amazing quality of these signs is that they are 100% made is the U.S.A so you can get your patriotic spirit flowing. Once these signs are finished being made they can then be distributed to accounts or even sold in the brewery gift shop.
A slightly more complex type of beer signage is an illuminated sign. Within this illuminated category,  you have a choice between an LED and neon sign. LED signs are often times a backlit material that either have cut outs to reveal the light or is a translucent material. A custom molded acrylic material can be used for the translucent style while a wood or metal is used for the laser cut style. Neon signs that are made from formed lit tubing don't require much explanation considering their popular reputation as being oh so classic. Both of these methods of signage are great ways to promote brand presence in bars, restaurants, liquor stores and so on. Did we mentioned that these will literally light up a room with your brand? Illuminated signage is such an amazing way to add pizzazz to a marketing campaign that gets people talking.
A third style of signage uses wood material. In the wood sign category the most popular items we create include A-frame chalkboards, wall hanging chalkboards, and barrel head signage. Wood signs offer a great amount of flexibility considering we can cut out nearly any shape or form desired. Whether it's die-cut shape of your state, logo, or rectangular menu board, we will guide you in the best direction. These custom beer signs are perfect for displaying new seasonal specials, welcoming customers with a handwritten chalk greeting, or simply displaying what's new on tap. Everyone loves walking by and letting a custom A-frame chalkboard catch their eye on the sidewalk; it is a great way for accounts to draw customers in off the street. The beauty of a chalkboard is it allows bars, restaurants & shops to express themselves in a very personal way that is completely their own while still repping your brand 100%. Let's give a hand to those handcrafted messages are both witty & enticing.
Retail displays:
Once a brewery or beverage company is ready to start expanding into the market of selling off-premise or in retail stores, we are the ones you call for help! The best way to catch a consumer's eye inside a crowded grocery or liquor store is by implementing retail floor displays. Custom product displays can be manufactured from of metal, wood, or corrugate (aka cardboard). We have all found ourselves walking down an aisle then being drawn in by perfectly displayed product that casts a spell on you before you add that item to your basket. That is the beauty of Point of Sale displays! Single sided semi-permanent displays are a traditional, yet effective design that will showcase your beer or beverage cases on various levels. Vibrantly printed graphics can be added to the header, sides and bottom. Graphics can even be interchangeable so your marketing team has the opportunity to optimize seasonal off-premise campaigns. If you're looking for a temporary display that can be set up in a minute, look no further than a custom case stacker. This option is typically printed and produced in quality corrugate or cardboard material. Case stackers are great for simple set up, easy display of your delicious craft beer cases, not to mention they're very cost effective to store. While temporary, these will most certainly get your product on the floor and noticed. Talk about ramping up your beer sales! Another popular choice is the pole topper display, which typically has an eye-catching header with product stacked around it. If you're wondering if this is like walking by Christmas morning for beer lovers, then why yes, yes it is. Pole topper displays don't take up too much space if you're concerned about that retail footprint. If you do have the opportunity for a larger footprint in accounts, then let's explore a two-sided or three-sided display. It's all about translating your brand to the masses and we're here to help you do that in the best way possible.
Promotional Items:
One more method of expanding your brand is through specialized promotional products. While commodities can be a necessity, we strive to focus on custom promo items that really get you noticed. Some examples of these are beer trays, beer flights, buckets, bar mats, die cast bottle openers, patio umbrellas, banners, keg collars, coasters, inflatables, and really anything you can dream up that will help improve the atmosphere and help tell the brand story. That's what it all about anyway, telling a brewery's story and sharing great beer while doing it.
This hardly covers everything we do at CBH, but we hope this gives you greater insight into the world of marketing for breweries and beverage companies. We look forward to working together on your next small, medium or big marketing plan.
Cheers!
CBH Team
Stay tuned to learn more from the Custom Beer Handles team through our Blog Page.
Contact [email protected] for more information and questions about this article.
Custom Tap Handles | Point of Sale Displays | Signage | Promotional Products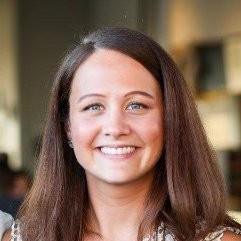 Jessica Pezzotti founded Custom Beer Handles with a mission to change the way craft breweries & beverage companies present their brand to the world. Her desire to disrupt the industry was rooted in a passion for branding and its relation to consumerism. Headquartered in Denver, Custom Beer Handles is now a leading designer and manufacturer of custom tap handles for craft breweries, wineries, coffee, and kombucha companies. The Taps Give Back Program that launched in 2018 donates a portion of the proceeds to charities and non-profit organizations on behalf of their clients. The on-tap phenomenon is just getting started and they are revolutionizing marketing for the craft beer and beverage industry. Last but not least, The Tory Burch Foundation selected Jessica as a 2018 Fellow, an elite program designed for women entrepreneurs nationwide. Cheers to that!