New Beer November: The Best New Brews of 2019
While some are growing mustaches for Movember, many others are growing beards for No Shave November. At Custom Beer Handles we are thinking of beer instead beards. Since 2020 is rapidly approaching, we are reflecting on all the great new ones that hit the market this year. Move over No Shave November, New Beer November has arrived. In no particular order, here are seven new beers that graced our taste buds for the first time this year.
Goin' Dark
Bell's Brewery
Coffee Milk Stout / 6.3% ABV
The new beer is a special brew specifically to honor our military veterans and was released this Veteran's Day, November 11th. The beer style is a coffee milk stout brewed with bourbon barrel-aged coffee beans. This beer was developed by a team of more than 20 Bell's employees that have proudly served in our military. "It's an honor to recognize the men and women in our military as well as their families and extend that celebration to those who make that sacrifice," said Bell's Founder and President Larry Bell.
Very GGGreennn
Tree House Brewing Company
New England IPA / 8.3% ABV
This is an existing beer by Tree House Brewing that has continued to evolve over the years. What was once simply know as "Green" has grown past its "Very Green" phase and now has evolved all the way into "Very GGGreennn". It is easy to get attached to a beer, but Tree House Brewing recently reimagined one of their staple brews and magically improved an already amazing beer.
"Our anniversary season inspires us to do semi-irrational things in the name of curiosity and progress, and for this particular batch of this particular beer, the stars aligned and gave us a truly memorable beer that has its own swagger and individuality. This is a beer that reflects upon the past and energizes us for the future – Juice of the highest order! It has created a palpable buzz here in the brewery. Very GGGreennn – a striking and indelible rendition of Tree House Double IPA – Savor, and enjoy! " – Tree House Brewing Company
Loadstar
3 Floyds Brewing Co.
Russian Imperial Stout / 15% ABV
This beer is their original beer called Dark Lord with a twist. It is aged in Sauternes whiskey barrels with toasted coconut. The beer is reported to have smells of "whiskey barrel, but more wood than booze, huge coconut, Belgian chocolate, and vanilla, with the trademark Indian sugar on the backend of each sniff." Sounds delicious if you ask me!
Every Trillion Ever
Trillium Brewing Co. / Other Half Brewing
American Imperial IPA / 10.3% ABV
"The fourth iteration of our collaborative series with our good friends at Other Half Brewing, Every Trillion Ever is an all Mosaic Triple IPA set upon a simple base of Two Row and Flaked Oats. Pouring a light orange color with eye catching haze, Every Trillion Ever offers bursting tropical aromas of ripe mango, sweet pineapple and vibrant citrus peel that leap right out of the glass. The palate follows with luscious notes of passion fruit, juicy tangerine, and mixed berry sorbet adding to the boundless layers of flavors. Medium bodied with a pillowy soft mouthfeel, Every Trillion Ever has a pleasant sweetness that coincides with a lovely floral bite making for a smooth and enjoyable finish." – Trillium Brewing Co.
Wylam Northern Powerhouse 2019 004 Tropical Sour IPA
Northern Monk Brew Co.
Fruit and Field Beer (Sour) / 6% ABV
"Pours a hazy orange with high, soapy head. Smell is hoppy and tart with notes of passionfruit, mango, pineapple and vanilla. Taste is very much like the nose, with increased emphasis on the passionfruit. Adds a dash of orange and a nice citrus rind bitterness. Well balanced with a hint of sweetness on the finish. Mouthfeel is medium, well carbonated. Overall, a very nice sour IPA." – Passionate customer of Northern Monk Brew Co.
Tangerine Tart
Tree House Brewing Company
Berliner Weisse / 4% ABV
"Tangerine Tart is a tart session beer constructed to be a refreshing, easy drinking summer beer with a balanced amount of acidity and a dry body. It is brewed with a significant amount of wheat in the grist bill and conditioned upon a judicious dose of tangerines! After conditioning for several weeks in stainless it is imparted with a tight and spritzy carbonation. Tangerine Tart features tongue pleasing acidity balanced by vibrant flavors of zesty citrus, bright tangerine, plain yogurt, lemon, and subtle funk. It finishes cleanly, eschewing bracing sourness, with hints of white wheat and cracker malt gracing the palate. Enjoy!" – Tree House Brewing
Ritual – Arcane Rituals
Bottle Logic Brewing
British Barleywine / 13.6% ABV
"The crackling magic of Chevallier Heritage malt courses through this English-style barleywine. A combination of bourbon, brandy, and VSOP cognac barrels cast a spirited spell over the brew and mix to manipulate space and time, opening a viscous liquid portal into what surely must be immortality."
– Bottle Logic Brewing
If you have tasted any of these beers, we would love to hear your thoughts. If you want to recommend great new beers from this year for our team, please send us a message on Instagram so we can give them a taste. Feel free to email us with feedback, interest in custom tap handles and POS today.
Yours Truly,
Custom Beer Handles Team
Contact [email protected] for more information and questions about this article.
Stay tuned to learn more from the Custom Beer Handles team through our Blog Page.
Contact [email protected] for more information and questions about this article.
Custom Tap Handles | Point of Sale Displays | Signage | Promotional Products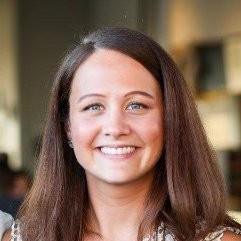 Jessica Pezzotti founded Custom Beer Handles with a mission to change the way craft breweries & beverage companies present their brand to the world. Her desire to disrupt the industry was rooted in a passion for branding and its relation to consumerism. Headquartered in Denver, Custom Beer Handles is now a leading designer and manufacturer of custom tap handles for craft breweries, wineries, coffee, and kombucha companies. The Taps Give Back Program that launched in 2018 donates a portion of the proceeds to charities and non-profit organizations on behalf of their clients. The on-tap phenomenon is just getting started and they are revolutionizing marketing for the craft beer and beverage industry. Last but not least, The Tory Burch Foundation selected Jessica as a 2018 Fellow, an elite program designed for women entrepreneurs nationwide. Cheers to that!