Every year, the people of China ring in the New Year with food, family, fireworks, and dancing. Though these festivities are always exciting for the average Chinese citizen, they can cause serious problems for anyone that wants to import products from factories in the region. The custom tap handle business is not immune to these issues.
Ordering Inventory Around Chinese New Year: What's the Problem?
Put simply, Chinese New Year is the biggest and most important holiday the nation celebrates. In many ways, it is quite similar to Thanksgiving or Christmas in the United States: People travel from around the country to spend time with their families, exchange gifts, and enjoy lots of delicious food.
There is, however, one key difference between Chinese New Year and its American counterparts – its length. While most workers in the U.S. are lucky to get a few days off for Thanksgiving and Christmas, Chinese workers are often given as many as four weeks to celebrate their most important holiday.
During this time, factories across the nation are completely shut down. As you might expect, the closure of these factories can cause some pretty lengthy delays when ordering tap handles or any other product.
Planning Your Custom Tap Handle Order Around Chinese New Year:
Now that you have a better understanding of the issues that can occur when ordering custom tap handles during the Chinese New Year festivities, you may want to know what you can do to minimize these problems or avoid them altogether. The following tips should help you do just that:
Place Your Custom Tap Handle Orders in Plenty of Time:
Whether you need 500 custom beer tap handles or 2,000 custom kombucha tap handles, it is vital that you place your order as early as possible if you want to reduce your chances of having to deal with delays. You should, at a minimum, make sure that your order is processed before the start of the Chinese New Year festivities. However, if you have the ability to submit an order even earlier, you would be well-advised to do so. The more time you allow for order completion, the fewer problems you are likely to have.
It is especially important to submit your request early if you have never ordered custom tap handles before. Doing so will ensure that we have plenty of time to collaborate with you on the design and specifications of your tap handles. This planning time is essential if you want your final deliverable to look and feel like a high-quality product that is fit to represent your brand.
The total lead time for new custom tap handles is generally around 4-6 months, while custom tap handle reorders should only take 2-4 months. Therefore, the best time to order custom tap handles is approximately 6-12 months before you are due to run out of inventory.
Order Plenty of Inventory:
If you believe you will need 1,000 custom tap handles to ship out with your kegged cocktails in the coming 12-18 months, it is generally advisable to order them all at once. Doing so will minimize delays and other production issues.
Our minimum order quantity here at Custom Beer Handles is just 100 units. However, our factory is more than capable of handling orders as large as 50,000 units. No matter how many tap handles you need, we've got you covered.
If you plan to order a large number of tap handles, don't forget to ask us about price breaks. We may be able to save you quite a bit of money!
Set Expectations:
In the craft beer distribution game, the relationships that you build with your customers is central to your success. If they feel that you are constantly overpromising and underdelivering, they may decide to search for a new supplier. If you want them to keep your craft beverage on tap, you must, therefore, be as up-front and straightforward as possible with them.
When ordering tap handles around Chinese New Year, it is generally advisable to let your sales team know that some delays may be possible. Providing them with this information will prevent them from being overly aggressive with the delivery dates that they provide to your clients. By being conservative with the stated delivery date, you may be able to impress the client by getting their kegged beer and custom tap handles to them ahead of schedule.
Share Your Preferred In-Hand Dates:
At Custom Beer Handles, we pride ourselves on being the best tap handle company in the United States. As part of our commitment to providing outstanding service to our clients, we will always do our best to meet any preferred delivery dates that you share with us.
If, for instance, you let us know that you need to have 200 custom wine tap handles and 650 custom coffee tap handles ready to go out with an order of kegged wine and kegged coffee in 4 months, we will work tirelessly with our partners in China to make it happen for you.
Consider Opting for Expedited Shipping:
No matter how well you plan out your inventory, there is always a chance that a large last-minute order from a client can force you to re-stock in a hurry. If this happens in the run-up to Chinese New Year, you may wish to consider opting for expedited air freight shipping. This delivery method can get your completed tap handles to you in as little as one week – much better than waiting five weeks for your products to arrive by ocean freight.
Of course, choosing expedited shipping does not guarantee that your tap handles will arrive on-time. Since workers at customs checkpoints and freight companies will also be taking some time off to celebrate Chinese New Year, some delays are possible – though we will always do our best to minimize them.
At Custom Beer Handles, we endeavor to deliver high-quality products to our clients time after time. If you would like to place an order or have any questions about how Chinese New Year is likely to impact that order, please do not hesitate to reach out to us at [email protected].
Cheers!
Custom Beer Handles
Stay tuned to learn more from the Custom Beer Handles team through our Blog Page.
Contact [email protected] for more information and questions about this article.
Custom Tap Handles | Point of Sale Displays | Signage | Promotional Products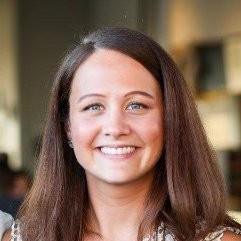 Jessica Pezzotti founded Custom Beer Handles with a mission to change the way craft breweries & beverage companies present their brand to the world. Her desire to disrupt the industry was rooted in a passion for branding and its relation to consumerism. Headquartered in Denver, Custom Beer Handles is now a leading designer and manufacturer of custom tap handles for craft breweries, wineries, coffee, and kombucha companies. The Taps Give Back Program that launched in 2018 donates a portion of the proceeds to charities and non-profit organizations on behalf of their clients. The on-tap phenomenon is just getting started and they are revolutionizing marketing for the craft beer and beverage industry. Last but not least, The Tory Burch Foundation selected Jessica as a 2018 Fellow, an elite program designed for women entrepreneurs nationwide. Cheers to that!