Since the start of the year, more than 50 million Americans have received a COVID-19 vaccine – causing weekly case numbers to drop significantly. As a result, bars and restaurants in every corner of the nation have begun to reopen at full capacity. Customers are ready to enjoy a night out on the town with their family and friends once again.
This confluence of events means one thing: It is time to get your brewery ready for a comeback.
To get your organization up and running at full speed, you will most likely need to take steps like:
Hiring new employees or re-hiring old ones
Cleaning your unused equipment and getting it back online
Ordering more supplies from your vendors, and
Communicating your increased production plans with your clients
However, there is one other thing you need to do if you want to make sure your brewery's comeback is an unadulterated success: Order new custom tap handles.
Why Does Your Brand Need a Custom Tap Handle?
If your brewery does not currently have any custom beer tap handles, you might be wondering why they are so essential to your growth and ongoing success. After all, how much difference can a colorful piece of resin really make to your organization's bottom line? As it turns out, quite a lot.
Here are just a few of the ways custom resin tap handles can help you get your brewery to the next level:
Improved Brand Identity:
Custom tap handles are a vital part of craft beer branding. They can help your organization create a unique identity that showcases your product's character while emotionally appealing to customers and reinforcing your brewery's name in their minds.
Put simply, when customers see your custom tap handles, they will know they are about to receive a tasty beverage that is unique to your brewery.
Impulse Purchases:
The time a customer spends at a bar is your best opportunity to convince them to try your beer, wine, or kombucha – and your tap handles are often your only means of communication. If your handles are uninteresting and uninviting, people are unlikely to consider giving your brewery's beverage a shot. However, if you have an eye-catching or visually appealing design, they may be more willing to take a chance on your drink. If they like what they taste, they might just become a repeat customer.
Competitive Differentiation:
There are thousands of breweries in the United States. If you want yours to be successful, you must find a way to stand out from the competition. One of the best ways to do so is with a custom acrylic tap handle. It can make your product look appealing while making your competitors' drinks seem dull and uninspired.
What to Know Before Ordering Custom Tap Handles:
Now that you know a bit more about the difference custom kombucha tap handles and custom wine tap handles can make to your brewery, you may be ready to place an order. Before you do, however, there are a few things you should know:
Lead Times Can Vary:
You want your custom beer tap handles to be durable and as appealing as possible to guests at the bars and restaurants that stock your drinks. That takes time. The lead time for custom tap handles can vary depending on a wide range of factors. However, you should usually expect the design and production process to take approximately six to eight weeks.
If you want to have handles ready for distribution this year, you should try to order as soon as you can!
You May Be Eligible for a Price Break:
When ordering any marketing material, price is always a factor. So, before ordering your custom wood tap handles, it is always a good idea to check to see if you are eligible to receive a price break. Taking this step has the potential to save you hundreds, or even thousands, of dollars.
There Are Many Materials to Choose From:
Custom wine tap handles and custom cold brew coffee tap handles can be manufactured from a wide range of different materials. Wood, acrylic, metal, and resin are by far the most popular options – since they are both aesthetically pleasing and highly durable.
If you aren't sure which material is right for you, be sure to speak to your designer. They will be able to use their expertise to point you in the right direction.
Ready to Order Custom Tap Handles for Your Brewery? Contact Us Today
Are you ready to place an order for custom metal tap handles? Perhaps a set of custom wood tap handles would be a better fit for your brewery? In either case, the experienced team here at Custom Beer Handles would be happy to help. To begin the process, all you need to do is give us a call at (904) 887-8942 or shoot us an email at [email protected].
Cheers!
Custom Beer Handles
Stay tuned to learn more from the Custom Beer Handles team through our Blog Page.
Contact [email protected] for more information and questions about this article.
Custom Tap Handles | Point of Sale Displays | Signage | Promotional Products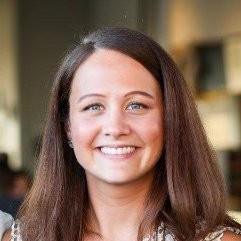 Jessica Pezzotti founded Custom Beer Handles with a mission to change the way craft breweries & beverage companies present their brand to the world. Her desire to disrupt the industry was rooted in a passion for branding and its relation to consumerism. Headquartered in Denver, Custom Beer Handles is now a leading designer and manufacturer of custom tap handles for craft breweries, wineries, coffee, and kombucha companies. The Taps Give Back Program that launched in 2018 donates a portion of the proceeds to charities and non-profit organizations on behalf of their clients. The on-tap phenomenon is just getting started and they are revolutionizing marketing for the craft beer and beverage industry. Last but not least, The Tory Burch Foundation selected Jessica as a 2018 Fellow, an elite program designed for women entrepreneurs nationwide. Cheers to that!