This week our staff had the daunting task of choosing their Top 5 Custom Craft Beer Tap Handles. Drum roll, please!
Dogfish Head Steampunk
Dogfish Head is certainly known for their creativity when it comes to custom tap handles and other point-of-sale items. The limited edition Dogfish Head Steampunk tap handle released in 2010 is the best example of their willingness to take it to the next level. Manufactured from resin material with metallic paint, you would never guess it's not completely made from metal. Then again, tap handles need to weigh under 1 pound to function properly, so maybe this is believable. Custom resin tap handles are an amazing art that we pride ourselves on.
Southern Tier Pumking
This eye-catching custom tap handle simply demands attention on onlookers and our staff is no exception. The Southern Tier Pumking custom tap handle is produced two parts- the shaft and topper. The shaft material is brushed aluminum with the logo printed on both sides and an external ferrule. The beauty of this custom tap handle is the simplicity. The topper is created from a resin mold, which allows for more detail in the pumpkin head that's finished with paint. This topper screws on/off, which creates a nice interchangeability aspect bartenders find easy and efficient down the line when it's changed out for another seasonal beer. Sleek, creepy and makes us thirsty for Halloween!
Sweetwater Brewing Company
Ever gone fishing and it left a bad taste in your mouth? Not at Sweetwater Brewing Company! These custom sweet fish tap handles are another fantastic example of how resin material best captures a lively mascot of a brewery, cidery, winery, and so on. In this craft brewery's case, they chose to keep the same resin mold of a fish for all beers and add an interchangeable vinyl decal for every beer brand. Going this route gets you lower pricing (higher price break) and a fast, inexpensive branding method. When the boss asks, say I've gone fishing for a 420 and he'll understand.
Sugar Creek Brewing
This craft brewery hits the nail on the head whether you're looking for a refreshing, Belgian style or a toasty pale ale (the 2015 Alltech Commonwealth Cup Silver Medal Winner). Sugar Creek Brewing took a similar approach to Sweetwater in creating one style custom tap handle and including interchangeable beer brand decals to set them apart for bartenders and craft beer consumers. Some might look at their logo and say translating this literally into tap handle form is impossible. That's the fun part of what we do- make your dreams come true! Another example of resin material, these custom tap handles required much attention to detail in proportion for weight and durability as well as painting and finishing touches.
Alaskan Brewing White Ale
You want iconic? We do too and the White Ale from Alaskan Brewing Co. takes the white cake on this list. The chilled polar bear standing on its hind legs is just simple, fun messaging. It also helps that Alaskan beers are some of our staff's favorites too. Did you know they rank #20 on Top 50 Breweries list of 2014? This custom tap handle was carefully crafted with resin material, adding raised relief to the fur to give it that authentic fuzzy feel.
There it is folks – Let us know what you think and share your favorite custom tap handles that didn't make the list.
Cheers!
CBH Staff
Contact Us here or at [email protected] for more information and questions about this article on custom tap handles and craft beer sales. #custombeertaphandles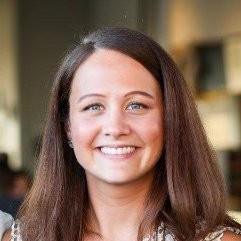 Jessica Pezzotti founded Custom Beer Handles with a mission to change the way craft breweries & beverage companies present their brand to the world. Her desire to disrupt the industry was rooted in a passion for branding and its relation to consumerism. Headquartered in Denver, Custom Beer Handles is now a leading designer and manufacturer of custom tap handles for craft breweries, wineries, coffee, and kombucha companies. The Taps Give Back Program that launched in 2018 donates a portion of the proceeds to charities and non-profit organizations on behalf of their clients. The on-tap phenomenon is just getting started and they are revolutionizing marketing for the craft beer and beverage industry. Last but not least, The Tory Burch Foundation selected Jessica as a 2018 Fellow, an elite program designed for women entrepreneurs nationwide. Cheers to that!