October is coming to an end but there is still plenty of time to get your pumpkin fix. As Thanksgiving approaches, some of the easiest ways to fill up on pumpkin are pumpkin pie or even the very popular pumpkin spice latte. Here at Custom Beer Handles, we prefer to fill up on pumpkin the way we know best: delicious pumpkin beer. Over the years, the pumpkin flavored beer phenomenon has overtaken the beverage market. With a team of pumpkin beer supporters, we decided to combine forces and narrow down our top picks for these delectable seasonal craft brews. In no particular order, here are 6 perfectly delicious craft pumpkin beers that have put a spell on all of us this fall. Give them a taste and let us know what you think!
If you're not afraid of a heavy beer with a supernatural alcohol content, here are two richly monstrous tasting suggestions for you:
Bourbon Barrel-Aged Porter – 15%
Brewed in Boulder, Colorado
Rum Barrel-Aged Ale – 16%
Brewed in Boulder, Colorado
Anyone dressing up as Goldilocks this year? These craft brews are you for you because they aren't too heavy and they aren't too light, they are juuust riiiight:
Bourbon Barrel-Aged Ale – 10%
Brewed in Baltimore, Maryland
Imperial Stout – 10.5%
Brewed in Houston, Texas
For the beer drinkers that prefer a lighter beverage option with a lower alcohol percentage, check out these two craft beers that are such a pleasant surprise:
Jolly Pumpkin La Parcela AKA "The Patch"
Sour Ale – 5.9%
Brewed in Dexter, Michigan
pFreim Family Brewers Pumpkin Beir
Pumpkin Beer – 6.9%
Brewed in Hood River, Oregon
Enjoy!
CBH Team
Stay tuned to learn more from the Custom Beer Handles team through our Blog Page.
Contact [email protected] for more information and questions about this article.
Custom Tap Handles | Point of Sale Displays | Signage | Promotional Products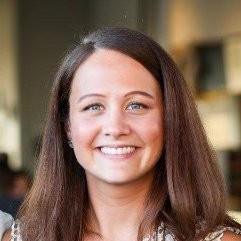 Jessica Pezzotti founded Custom Beer Handles with a mission to change the way craft breweries & beverage companies present their brand to the world. Her desire to disrupt the industry was rooted in a passion for branding and its relation to consumerism. Headquartered in Denver, Custom Beer Handles is now a leading designer and manufacturer of custom tap handles for craft breweries, wineries, coffee, and kombucha companies. The Taps Give Back Program that launched in 2018 donates a portion of the proceeds to charities and non-profit organizations on behalf of their clients. The on-tap phenomenon is just getting started and they are revolutionizing marketing for the craft beer and beverage industry. Last but not least, The Tory Burch Foundation selected Jessica as a 2018 Fellow, an elite program designed for women entrepreneurs nationwide. Cheers to that!