If you would like to create stylish new custom beer tap handles or custom wine tap handles, you are probably wondering what materials you should use to manufacture them. As you might expect, the answer depends on a number of factors, including your budget and the aesthetic that you would like to achieve.
Let's take a look at the main benefits of the most commonly used materials in the manufacturing of custom tap handles:
Resin:

Resin is the ideal material to use if you would like to create custom kombucha tap handles or beer tap handles that feature complex shapes or detailed characterization. Handles manufactured with this material can be customized further by adding decals. If desired, we can even paint your custom resin tap handles to resemble other materials like wood or metal.
Breweries and beverage companies also love the durability offered by resin tap handles. When well-looked-after, these handles can continue drawing in customers and serving up delicious drinks for many years to come.
Wood:
If you would like to create custom cold brew coffee tap handles or wine tap handles that offer a natural and clean look that can stand out from the competition at the point-of-sale, wood might just be the perfect material for you. Wood handles can be stained, engraved, and even laser cut to create a unique aesthetic that customers are sure to love.
Custom wood tap handles also tend to be quite light, making them extraordinarily easy to distribute to the bars and restaurants that sell your products.
Metal:
Would you like your new custom beer tap handles to look sleek and modern? If so, metal is most likely the right material for you. Tap handles made from this material can be laser cut, engraved, and painted to create a look that truly represents your brand and its values.
Our customers also enjoy the fact that their custom metal tap handles are magnetized. The magnetic nature of their tap handles allows them to quickly change out their decals when it is time to introduce a new product.
Acrylic:
If you plan to create large quantities of your new custom tap handles, you are likely to find that acrylic is the best option for you. Tap handles made from this material can take on just about any shape and can be painted to adhere to your overall brand image.
Custom acrylic tap handles are also extremely durable and, when ordered in large quantities, can be very affordable. To maximize your savings, don't forget to ask us about our price breaks!
Hopefully, this review of some of the most commonly used tap handle materials has helped you to decide on the best option for your company. If it hasn't, don't worry! The team here at Custom Beer Handles is always ready, willing, and able to provide advice and guidance. To find out which materials we think might work best for you, just shoot us an email to [email protected] and tell us a little bit more about your needs. We'll get back to you as soon as possible with some suggestions!
Cheers!
Custom Beer Handles
Stay tuned to learn more from the Custom Beer Handles team through our Blog Page.
Contact [email protected] for more information and questions about this article.
Custom Tap Handles | Point of Sale Displays | Signage | Promotional Products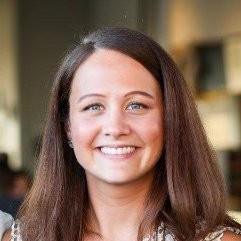 Jessica Pezzotti founded Custom Beer Handles with a mission to change the way craft breweries & beverage companies present their brand to the world. Her desire to disrupt the industry was rooted in a passion for branding and its relation to consumerism. Headquartered in Denver, Custom Beer Handles is now a leading designer and manufacturer of custom tap handles for craft breweries, wineries, coffee, and kombucha companies. The Taps Give Back Program that launched in 2018 donates a portion of the proceeds to charities and non-profit organizations on behalf of their clients. The on-tap phenomenon is just getting started and they are revolutionizing marketing for the craft beer and beverage industry. Last but not least, The Tory Burch Foundation selected Jessica as a 2018 Fellow, an elite program designed for women entrepreneurs nationwide. Cheers to that!