Size is an important element to consider as you begin the design phase of your custom tap handles. A tap handle too tall or too wide could turn a bar tender's occupational nuisance into a campaign against your product. With that said, remember our goal is to help you nail down a handy design that engages consumers on the front line of the sale. Let's talk guidelines:
Standard tap handles typically measure between 9-13" tall and no more than 3" wide and/or deep.
Short tap handles, also known as shotgun tap handles, range between 4-6" tall and no more than 3" wide.
Always keep the width at 3" or under.
A ferrule can be internal or external. An external ferrule adds roughly an inch to the tap handle height.
Sizing & material affect weight. Go 16 oz. and under and don't let a great design go too heavy/top heavy!
Decide on the main focus of the design and how it will affect the sizing.
Bringing your dream tap handle to life is possible and our team at Custom Beer Handles wants to help you achieve this first step to extending your brand to the world.
Contact [email protected] for more information and questions about this article on custom tap handles and craft beer sales. #custombeertaphandles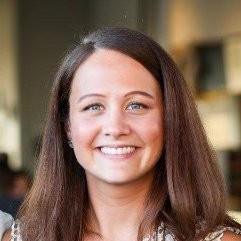 Jessica Pezzotti founded Custom Beer Handles with a mission to change the way craft breweries & beverage companies present their brand to the world. Her desire to disrupt the industry was rooted in a passion for branding and its relation to consumerism. Headquartered in Denver, Custom Beer Handles is now a leading designer and manufacturer of custom tap handles for craft breweries, wineries, coffee, and kombucha companies. The Taps Give Back Program that launched in 2018 donates a portion of the proceeds to charities and non-profit organizations on behalf of their clients. The on-tap phenomenon is just getting started and they are revolutionizing marketing for the craft beer and beverage industry. Last but not least, The Tory Burch Foundation selected Jessica as a 2018 Fellow, an elite program designed for women entrepreneurs nationwide. Cheers to that!