The word coffee means many different things to people these days. Some people visualize a French press on their home countertop while they curl up with a good book while others picture their favorite coffee shop pouring a cup of espresso as they finalize a proposal. If you ask a friend or neighbor about coffee, I bet they've even got the best coffee spot in town for you. But let's be clear- coffee was not always what it is today. This can come as a shock for so many coffee-lovers who were born post 1992 and will never know what the neighborhoods were like without a Starbucks on every corner.
Starbucks is partly responsible for the coffee evolution in America, which then spread across the world. Coffee has been radically different ever since Howard Schultz was inspired by the traditional cafés of Milan and helped build the small coffee bean shop into a business that he would later take public in 1992. If you could have asked someone what coffee meant to them in 1980, I assume they'd describe the beverage as, "a hot caffeinated liquid served in a small Styrofoam cup, which likely came from an old glass carafe sitting on a hot plate for hours upon hours." Coffee was once a simple, yet bitter tool to stay awake on those snowy Monday mornings or late night cram sessions, but now it has evolved into a sought-after luxury experience enjoyed obsessed consumers all over the globe.
Since coffee exploded into the market, we have seen so much flavor innovation like seasonal lattes to menu of milk options, not to mention a barista's artistic expression in cappuccino foam. Most recently, I visited a local coffee spot in Louisville, Kentucky and tried a lavender-infused coffee for the first time. This left me feeling both excited and confused- should I feel energized or take an afternoon nap? In the great spirit of American innovation, just when we thought the pinnacle of coffee culture had been reached, in comes nitro cold brew coffee on tap. Personally,  the ready-to-drink experience suits my lifestyle and the introduction of new options always keeps me on my beverage-obsessed toes.
For those who are not familiar with this style of coffee, nitro cold brew coffee on tap is a coffee beverage that is typically chilled and then infused with nitrogen in a keg. The nitrogen gives the coffee a creamy mouth-feel and a wide foamy head, which led many to describe the experience as drinking the Guinness of the coffee world. The nitrogen has an effect on the coffee that resembles the texture when sweetness or cream is added, yet it's still black coffee. One barista even referred to nitro cold brew as "the gateway drug to drinking your coffee black." Another perk that comes with nitro cold brew is the shelflife of the coffee. When they put the coffee in the keg and seal it, they add the nitrogen while also removing all the air inside. This strategic process prevents the coffee from oxidizing and should keep the product fresh for a couple weeks. Adding kegged cold brew coffee the menu has quickly become a way for coffee and beverage companies to steadily increase sales and profit margins. With that said, I think it's here to stay!
Nitro cold brew on tap also creates an extremely convenient serving process for baristas. The barista simply pulls the tap handle back and quickly fills up a glass with the ready to drink beverage. This can be a relief considering the amount of work that goes into some of the more complex coffee recipes. Nitro cold brew is also a very profitable drink, especially during the summer months when hot coffee sales tend to decrease. Since the margins are higher on nitro cold brew, coffee companies and shops can brew large batches all at once that will last them for weeks at a time. Even if nitro cold brew coffee is not your favorite, you have to admit the innovation is exciting for both the companies producing the product and the consumers sipping on the go.
According to a recent Fast Company article, "Over the next five years, the sector is expected to enter a period of explosive growth that will make high-end craft coffee more mainstream, ballooning  from $35 billion in 2018 to $85 billion in 2025." Whether it's a pumpkin latte or nitro cold brew on tap, consumers are passionate about their daily cup of coffee. People incorporate it into their routine and look forward to the experience. Some even find their coffee order has snuck its way into their identity. Can you believe it is playing that large of a role in our society? Investors appear to agree and are ready with cash for the next big brand to take off.
Here at Custom Beer Handles, we drink a lot of nitro cold brew coffee and beer on tap. More specifically, it is exciting to represent the coffee made by our clients that we had the pleasure to develop cold brew tap handles for. If you're out and see coffee tap handles for Chameleon Cold Brew, Temple Coffee, Dazbog Coffee, Hundred Hands Coffee, Riverboat Coffee Company, and Wandering Bear Coffee, remember that Custom Beer Handles is behind that work! If you are a coffee company with a delicious cold brew coffee on tap you deserve an equally awesome custom tap handle to accompany your product. A well-designed custom tap handle is one of the greatest ways to complete your nitro experience and atmosphere.
What are some of your favorite coffee brands and coffee tap handles? Share your thoughts by emailing [email protected] anytime!
Cheers,
Custom Beer Handles
Contact [email protected] for more information and questions about this article.
Stay tuned to learn more from the Custom Beer Handles team through our Blog Page.
Contact [email protected] for more information and questions about this article.
Custom Tap Handles | Point of Sale Displays | Signage | Promotional Products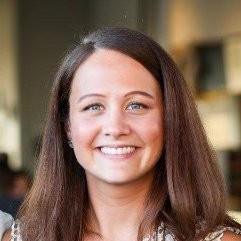 Jessica Pezzotti founded Custom Beer Handles with a mission to change the way craft breweries & beverage companies present their brand to the world. Her desire to disrupt the industry was rooted in a passion for branding and its relation to consumerism. Headquartered in Denver, Custom Beer Handles is now a leading designer and manufacturer of custom tap handles for craft breweries, wineries, coffee, and kombucha companies. The Taps Give Back Program that launched in 2018 donates a portion of the proceeds to charities and non-profit organizations on behalf of their clients. The on-tap phenomenon is just getting started and they are revolutionizing marketing for the craft beer and beverage industry. Last but not least, The Tory Burch Foundation selected Jessica as a 2018 Fellow, an elite program designed for women entrepreneurs nationwide. Cheers to that!