The Custom Beer Handles Team has been on a sour kick lately and would love to share their top 5 sour beers in the craft scene that are ready to drink today. While sour beers may not be everyone's thing, you have to give much respect to all the craft breweries who are building a robust catalog of inventive, compelling and game changing sours that are well worth the hype! Here is the Custom Beer Handles List of top 5 sour beers to drink today:
1.) Petite Sour Reserva Marionberry

Crooked Stave Artisan Beer Project
American Wild Ale, 4.5% ABV
Deep ruby color with an effervescent aroma, moderate sourness and slightly sweet finale 
Brewed in Denver, Colorado
www.crookedstave.com
2.) Consecration
Russian River Brewing Company
American Wild Ale, 10% ABV
Belgian-style dark ale aged in American oak Cabernet Sauvignon barrels with currants.
Brewed in Santa Rose, California
www.russianriverbrewing.com
3.) Supplication
Russian River Brewing Company
American Wild Ale, 7% ABV
Brown Ale aged in used Pinot Noir barrels from local Sonoma County wineries; Cherries, oak and a little funk
Brewed in Santa Rose, California
www.russianriverbrewing.com
4.) Cursed
TRVE Brewing Co.
American Wild Ale, 4.5% ABV
Mixed culture pale ale that is balance with tart, salt and funk while finishing dry
Brewed in Denver, Colorado
www.trvebrewing.com
5.) Omniscience & Proselytism
Jester King Brewery
American Wild Ale, 5% ABV
Straight forward sour with strawberries, light tartness and balanced finish. 
Brewed in Austin, Texas
www.jesterkingbrewery.com
Do you agree/disagree with our list? We'd love to hear your thoughts! Feel free to email us with feedback, interest in custom tap handles, beer tap handles and POS today.
Yours Truly,
Custom Beer Handles Team
Contact [email protected] for more information and questions about this article.
Custom Tap Handles | Beer Tap Handles | Point of Sale Displays | Signage | Promotional Products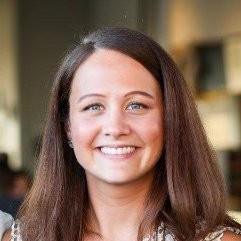 Jessica Pezzotti founded Custom Beer Handles with a mission to change the way craft breweries & beverage companies present their brand to the world. Her desire to disrupt the industry was rooted in a passion for branding and its relation to consumerism. Headquartered in Denver, Custom Beer Handles is now a leading designer and manufacturer of custom tap handles for craft breweries, wineries, coffee, and kombucha companies. The Taps Give Back Program that launched in 2018 donates a portion of the proceeds to charities and non-profit organizations on behalf of their clients. The on-tap phenomenon is just getting started and they are revolutionizing marketing for the craft beer and beverage industry. Last but not least, The Tory Burch Foundation selected Jessica as a 2018 Fellow, an elite program designed for women entrepreneurs nationwide. Cheers to that!