It's official! Firestone Walker and Duvel Moortgat Brewery announced their merger tonight. Here are the top 10 reasons why this is a major deal:
Firestone Walker is a committed leader in the American Craft Beer Revolution.
According to the BA, Firestone Walker is the 16th largest craft brewery in the US.
Firestone Walker was (perfectly) accidentally born by David Walker & Adam Firestone in 1996.
Duvel Moortgat Brewery is a Flemish family owned brewery founded in 1871.
Duvel has recently been known for its other acquisitions of Boulevard Brewing & Ommegang.
Both breweries have a mutually bound respect for each other's beers, culture and history.
Duvel, Boulevard, Ommegang & Firestone Walker are the first US Craft Beer family of their kind.
The breweries will combine, but continue to operate independently under the original founders.
No financial details have been disclosed since these are privately owned companies.
Firestone Walker will grow comfortably with Duvel Moortgat's investment- more beer for all!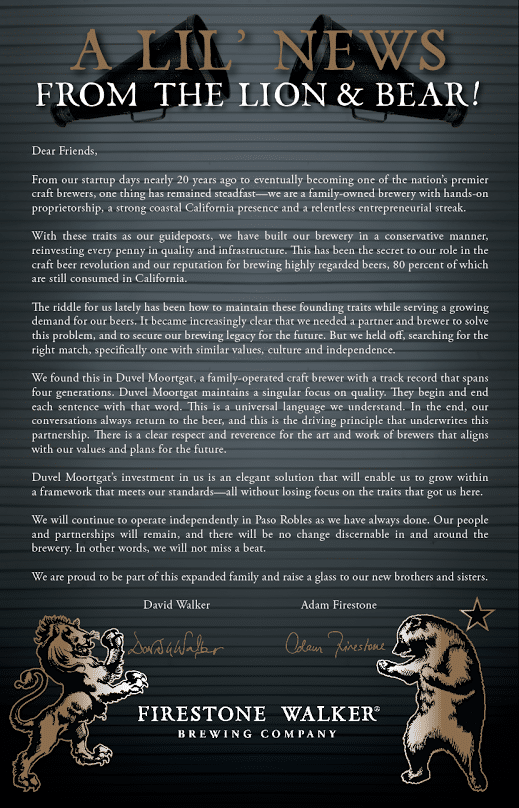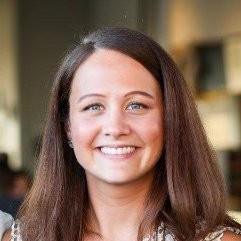 Jessica Pezzotti founded Custom Beer Handles with a mission to change the way craft breweries & beverage companies present their brand to the world. Her desire to disrupt the industry was rooted in a passion for branding and its relation to consumerism. Headquartered in Denver, Custom Beer Handles is now a leading designer and manufacturer of custom tap handles for craft breweries, wineries, coffee, and kombucha companies. The Taps Give Back Program that launched in 2018 donates a portion of the proceeds to charities and non-profit organizations on behalf of their clients. The on-tap phenomenon is just getting started and they are revolutionizing marketing for the craft beer and beverage industry. Last but not least, The Tory Burch Foundation selected Jessica as a 2018 Fellow, an elite program designed for women entrepreneurs nationwide. Cheers to that!