With the beer industry growing more and more everyday it is becoming harder to get noticed or recognized by our fellow beer drinkers. Anything a brewery can do to get their name out there and be memorable is a step closer to finding loyal and passionate customers. People don't just buy the beer with the best flavor anymore. Beer drinkers are searching for an experience and a community, which is where branding comes in to play.
Beer taps are amazing figurines. They are very functional art pieces with nearly endless possibilities for customization. While there are many different ways to bring a beer handle to life, the three most often used materials are wood, resin, and metal. Resin is great for producing complex shapes and forms that would be otherwise costly or even impossible with other materials. While resin is great for eye-catching forms, in some cases the classic style of wood and metal can do a better job of making your brand pop. Wood and metal not only add a visual appeal to a tap handle, they also add a tactile quality. The customer can imagine what the handle feels like and the bartender actually feels the quality of the beer through the solidness and purity in the tap handle.
After we have settled on the material that will best represent a brand, we begin exploring color options. Sometimes a collaboration of bright colors can be used to draw a customer in while other times a beers image requires an arrangement of classic and trustworthy colors. These colors will be integrated into both the graphic and 3D design of the handle, which will help to decide if a matte or a shiny finish is required. The type of finish will help to both show off the form of the tap handle and continue to represent the beers brand identity.
Most beer taps stay within about a 3x3x12 inch box, but just because a beer tap can be that size doesn't mean it should be. Sometimes a smaller and simpler tap is the best option for a brand, depending on the culture and style of the company. When properly done, a well-proportioned and carefully shaped handle can shine like a star on a row of overly sized obnoxious designs.
Another factor that plays a huge role in a tap handle's design is how to display different beer styles. Often times it is too expensive to design and produce a specific tap handle for every type of beer style. This is where vinyl decals, magnets, and 3D molded toppers come in to save the day. These custom branding solutions for interchangeable beer styles are much more cost effective ways to advertise multiple different beer flavors without having to manufacture entire handles for each flavor. They can easily be updated and changed on the fly for new kegs or seasonal beers.
Beer taps are so vital to the sale of beer. A beer tap handle is usually one of the first encounters with the customer so it's important to be effectively memorable. Many times a customer will stand at a bar, overwhelmed by the many beer options until they panic order whichever beer tap handle resonates with them the most. Custom tap handles and branding are responsible for customer acquisition while the carefully brewed refreshing taste of the beer is responsible for customer retention. Tap handles convince the customer to try the beer before that irresistible flavor keeps them coming back for more. No two beer drinkers are the same, that is what is so amazing about craft beer. Beer brings people together from all sorts of backgrounds. All of these amazing beer drinkers are excitingly unique and so should the beer taps for your brewery. People want to buy your beer, that's why they drove to your brewery and not another.
Custom Beer Handles may be the tap handle manufacturer, but we simply find the best way to showcase the brand identity of your brewery. We will create a tap handle design that is thoughtfully molded around your branding guidelines. In doing so, it will be seamlessly integrated while still flaring up a intense excitement in both loyal customers as well as the waves of new customers that are being served. Having a beer tap handle completely tailored to your brand says so much about you, your employees, and your beer. A customized beer handle screams we pay attention to details! It screams we are one of a kind! It screams buy this beer!
Cheers to Branding,
The Custom Beer Handles Team
Contact [email protected] for more information and questions about this article.
Custom Tap Handles | Point of Sale Displays | Signage | Promotional Products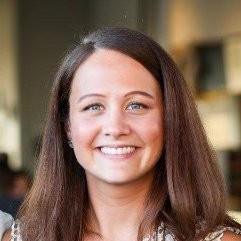 Jessica Pezzotti founded Custom Beer Handles with a mission to change the way craft breweries & beverage companies present their brand to the world. Her desire to disrupt the industry was rooted in a passion for branding and its relation to consumerism. Headquartered in Denver, Custom Beer Handles is now a leading designer and manufacturer of custom tap handles for craft breweries, wineries, coffee, and kombucha companies. The Taps Give Back Program that launched in 2018 donates a portion of the proceeds to charities and non-profit organizations on behalf of their clients. The on-tap phenomenon is just getting started and they are revolutionizing marketing for the craft beer and beverage industry. Last but not least, The Tory Burch Foundation selected Jessica as a 2018 Fellow, an elite program designed for women entrepreneurs nationwide. Cheers to that!