Tap handles are invaluable in the world of beer. They are a very necessary asset for increasing both beer sales and brewery atmosphere. Now we may be bias, but we only believe in the necessity of custom tap handles because we've seen the impact they've had on each of our amazing clients. After all, seeing is believing: and we've seen so many breweries flourish through the use of a tap handle that merges seamlessly with their beer and their brand. How do we do it? Well, after a lot of practice you start to notice certain ingredients that work and sooner or later you've got the perfect recipe for a great custom tap handle. Some of the key features we focus on developing are the shape, color, finish, size, beer style, and ferrule. If even one of these features is overlooked during the design process it will be very noticeable after production.
The shape of a beer tap handle is one of the more obvious features that must be done properly. This may surprise some people, but this is the most open-ended phase that also decides the direction for the rest of the features. While designing the shape we have to consider a breweries pre-existing brand and style. We look at everything from the interior design of a brewery to the branding and logos. This research helps to insure the shapes ability to merge into the breweries atmosphere and product family. Once we have an idea of the shape we can start to decide on materials. This part of the design process is very dependent on a tap handles shape since certain materials have limits to how they can be used. Metal and wood are both limited to how complex you can get with them, but they are both great for simple and elegant shapes. They also offer a nice quality feel to a tap handle because they are raw, sturdy, natural materials. For the more complex designs, we use 3D molded resin, which has opened the world of beer taps to more sophisticated forms.
Once the form has been determined, we then begin adding colors to continue layering the tap handles style. The color selection process is very important for ensuring the tap handles ability to properly blend with the rest of a brewery's brand identity. Every brewery requires its own combination of color types whether it is shiny, glossy, subdued, bright, natural, or electric. Having a vibrant colored handle does not always ensure that it will stand out to customers and catch their eye, just as dark colored handles don't always get overlooked. Every handle is its own creation and if done right, any combination of color can draw in customers. Another important characteristic that contributes to the color selection process is the type of finish that is used. Sometimes the word "finish" suggests that a color is simply matte or shiny, but this also entails sometimes leaving a wood grain natural without paint or stain. A tap handles finish or mixture of different types of finish can be the difference between a good or great tap handle. The finish adds an extra layer of complexity to the handle that helps it to better relate and resemble a breweries style.
The size of a tap handle can sometimes be decided during the shaping process, but it often comes afterwards. Deciding on the size is best done later in the process so the handle can be shown in both a tall and short option while still maintaining the same personality. The short style, often referred to as a shotgun tap handle, has made a solid comeback in the tap handle industry lately. Some breweries ask for both a tall and short version of a single style of handle for use in different types of locations. Some bars due to space restrictions in larger more populated cities prefer using shorter tap handles to reduce the amount of clutter behind the bar. The size is not always for practical reasons though: many tap handle sizes are simply decided by what will best communicate a brewery's unique personality.
Another feature that is always very important is the ability to show different types of beer styles. The most obvious way to showcase beer styles is to design individual tap handles that capture the essence of each unique brew. Because in reality most breweries cannot afford to purchase a uniquely molded tap handle for each style of beer, there are much more affordable methods and solutions we offer. Through the use of decals, magnets, color-coding and removable toppers, we can efficiently and effectively showcase multiple beer styles through the use of one tap handle body. The most popular of these methods is magnetic beer styles. The magnets are very attractive to most customers because they are are affordable and can easily be switched out on the fly when beer styles are updated. The best part is the branding placement is, for lack of a better phrase, "idiot proof".
Last but not least, there is the decision process for what kind of ferrule will best compliment the handle. This choice is usually influenced multiple times throughout the other design phases like shape, size, color, and finish. The Shape and size help to decide between the 2 styles of ferrule, either internal or external. If the ferrule is external then we decide on a color and finish that will best complete the design. This is a feature that can easily be overlooked, but if done properly can truly complete a tap handles appearance.
From design to delivery, the Custom Beer Handles Team is here to guide your company in the best direction for introducing and implementing your company brand to the world. We look forward to hearing more success stories of increased beer sales from our current customers as well as growing our portfolio of amazing custom tap handles & brewery Point of Sale items with new customers.
Cheers to that!
CBH Team
Stay tuned to learn more from the Custom Beer Handles team through our Blog Page.
Contact [email protected] for more information and questions about this article.
Custom Tap Handles | Point of Sale Displays | Signage | Promotional Products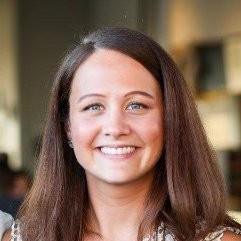 Jessica Pezzotti founded Custom Beer Handles with a mission to change the way craft breweries & beverage companies present their brand to the world. Her desire to disrupt the industry was rooted in a passion for branding and its relation to consumerism. Headquartered in Denver, Custom Beer Handles is now a leading designer and manufacturer of custom tap handles for craft breweries, wineries, coffee, and kombucha companies. The Taps Give Back Program that launched in 2018 donates a portion of the proceeds to charities and non-profit organizations on behalf of their clients. The on-tap phenomenon is just getting started and they are revolutionizing marketing for the craft beer and beverage industry. Last but not least, The Tory Burch Foundation selected Jessica as a 2018 Fellow, an elite program designed for women entrepreneurs nationwide. Cheers to that!