Custom tap handles are found in nearly every restaurant, bar and cafe around the world. They are a gateway commodity in the sense that tap handles control the release of beverages and yet, they have the potential to be so much more. A thoughtless tap handle made of basic materials may get the job done at what is seemingly cost-effective, however, both sales and the brand identity will eventually be negatively impacted. Why? Because it's missing a narrative that consumers can connect to. Keep reading for more tips!
Psych 101:
Whether we realize it or not, our surroundings are influencing us every day- shaping and forging experiences that lead us to make better and more educated decisions for the future. It's a psychological fact dating back to the earliest days in human survival. Fortunately, making decisions isn't a matter of life or death for most of us today, but it is still part of our psychological evolution that can also be linked to creative inspiration. While we are not strangers to the privilege of making decisions, did you know we are actually biologically programmed to choose familiarity over the unexplored? This is what is referred to as the mere-exposure effect. Yet in our modern world, we are a society often presented with information & sensory overload that is telling us, "Buy or miss out!" Consider for a moment how that impacts consumerism and your brand.
The Consumer Role:
All this fancy scientific terminology is great, but it is what we do with this information that is key to unlocking a new level of customer loyalty. Let's use this analogy:
Think about the last time you ran that quick errand at the grocery store to pick up cereal. You turn the corner down that aisle and there you are, gazing at the chaotic shelves filled with various colors, shapes and slogans. Instead of reading each detail of every box, you connect with basics like colors & shapes. You might even choose the cereal box you've been buying for the last few years- or even since childhood because it has become comfortable, reliable and routine.
Creating customer loyalty through successful branding for retail- that is our goal for your brand.
Custom Tap Handle Design:
Now that we better understand how information is processed and decisions are made, let's explore how it is all tied to your custom tap handle design. When brainstorming successful custom tap handle designs, we immediately consider the healthy balance of form and function. When you go out on the town with friends and head to your local bar or craft brewery, you're craving an experience. Your brain is gathering information from the environment and determining the choices that will be made. Right from your bar stool, a row of custom tap handles showcasing brands are in plain sight. You might see beer, wine, coffee, kombucha or even mixed cocktails on tap. Colors, textures and shapes of each custom tap handle directly fuel your buying mood and finally, influence your drink purchase. This is the moment when design connects the consumer's perception of brand identity (and even values) to their own. This can be achieved in three ways: visually, narratively and repetitively.
The Visual

A custom tap handle needs to have an at-a-glance connection with the consumer. This is typically the first impression made and the only real chance a brewery or beverage company has to make a direct impact on the audience. Thus, the size, shape, color, branding, and even placement must be unique and compelling. The more eye-level and eye-catching the product, the more captivating and memorable the tap handle. Often times, drinkers will look at the custom tap handles well before they've been handed a physical menu- if they even need a menu after seeing the tap handle lineup!

The Narrative

There are endless stories a custom beer tap handle can convey. Mostly importantly, this hand-crafted mini billboard should represent a brand's story, values, and style. This can be achieved through the tap handle materials, sizes, shapes, finishes, colors and weight.  Even the smallest of details forge an emotional connection with the consumer, influencing purchasing behavior and brand loyalty. Everyone is craving a good story. One may even organically evolve as a spokesperson for the brand among friends and peers. The goal is to make the consumer feel part of the brand story- it's all about the experience.

Repetition

These visual and narrative strategies are most effective when they are paired with repetition. The more often a consumer sees, hears, and tastes a beverage from a specific tap handle *just as we saw in our cereal analogy*  the more cemented the 'memory trace,' will be in the consumer's mind.  This is especially true for new customers who will try to recall that great beer they last month. In short, the more visual or narrative cues, the better!
Elevate Your Brand:
The science of how people process information, make decisions and respond to their environment is a strategic method for enhancing brand loyalty. We now understand that when consumers are faced with a decision between two seemingly similar beverages, they will likely choose the option that is more visually pleasing in design and holds recognizability. If you want your sales to climb to new heights, the team at Custom Beer Handles is ready to help you get there through thoughtful design, quality production & timely delivery. Email us for best practices and tips on how to get started today.
Cheers!
Custom Beer Handles
Stay tuned to learn more from the Custom Beer Handles team through our Blog Page.
Contact [email protected] for more information and questions about this article.
Custom Tap Handles | Point of Sale Displays | Signage | Promotional Products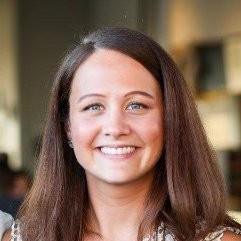 Jessica Pezzotti founded Custom Beer Handles with a mission to change the way craft breweries & beverage companies present their brand to the world. Her desire to disrupt the industry was rooted in a passion for branding and its relation to consumerism. Headquartered in Denver, Custom Beer Handles is now a leading designer and manufacturer of custom tap handles for craft breweries, wineries, coffee, and kombucha companies. The Taps Give Back Program that launched in 2018 donates a portion of the proceeds to charities and non-profit organizations on behalf of their clients. The on-tap phenomenon is just getting started and they are revolutionizing marketing for the craft beer and beverage industry. Last but not least, The Tory Burch Foundation selected Jessica as a 2018 Fellow, an elite program designed for women entrepreneurs nationwide. Cheers to that!